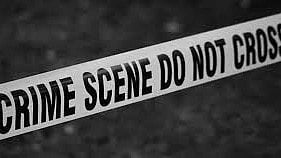 Mumbai Crime: Body of Unidentified Young Woman Found in Kurla; Police Suspect Drowning | Representative Image
The body of an unidentified woman, suspected to have been strangled to death, was found in Kurla on Sunday morning, police said. According to sources, around 11.30 am, a pedestrian saw an abandoned bag under the bridge near CST Road.
First Observations and Police Intervention
The police came to the scene upon notice and found the body after checking the bag. It is stated that the age of the deceased was between 20 and 25. A police officer said the woman was clothed, meaning there were no prima facie signs of sexual assault. Additionally, sources said that there were no signs of assault on his body.
Investigation ongoing
An FIR was registered in the matter and the cops started scanning the footage of CCTV cameras installed around the place where the bag was found. However, no progress was made. Besides Kurla police, crime branch is also involved in the investigation. Officers are also collecting information about the missing women from all police stations to identify the deceased. The body was sent to Rajawadi Hospital for autopsy.
(We are on WhatsApp. Join our Channel to get latest news updates. Click here)
news source (www.freepressjournal.in)