On Sharadiya Navratri 2021, in the pandal of Civil Line Bal Durgotsav Samiti, common devotees took third gender prayers.
Jabalpur. By Sharadiya Navratri 2021, even though the infection of corona has slowed down, but there is still fear in the minds of people. In such a situation, people are praying to the deities for the complete destruction of Corona. One such prayer was also offered in the puja pandal of Bal Durgotsav Committee of Civil Lines. However, this prayer became even more special because the third gender made this request to Mata Rani. On this occasion, the visitors present in the pandal also took the blessings of the third gender.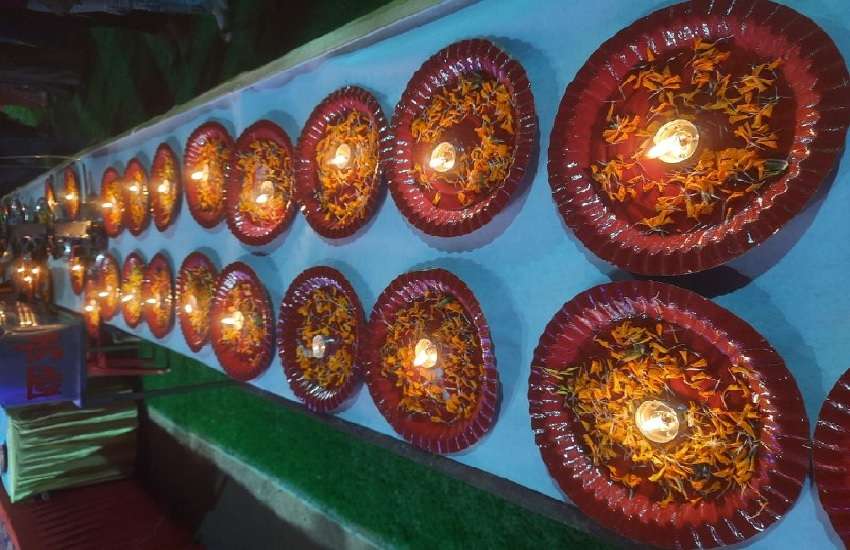 In fact, in this worship pandal of Civil Line, special aarti was organized by the third gender only. In such a situation, there was a big gathering of the third gender of the district. A special thal was also decorated for the aarti. Then in a chorus, the third gender performed the Maha Aarti of Mata Rani. As soon as the devotees came to know about this, the entire pandal was filled.
Let us tell you that the third gender is considered to be the form of Ardhanarishvara. Under this, the people of this society came forward to worship Mother Bhagwati. He said that for the last two years, not only the country but the whole world is battling this pandemic. In our country in the last years, there was a shadow of Corona on Navratri. During this there was a huge loss of public and money. In such a situation, this bounty gathered here to wish from Maa Durga that now not only India, but the whole world, Corona should be eradicated and people should get a chance to live happily. May their financial troubles be removed. May there be happiness and prosperity in all directions.
aarti
Civil Line
Durgotsav Committee
maa durga
maha aarti
Mother Durga
Shardiya Navratri
third gender