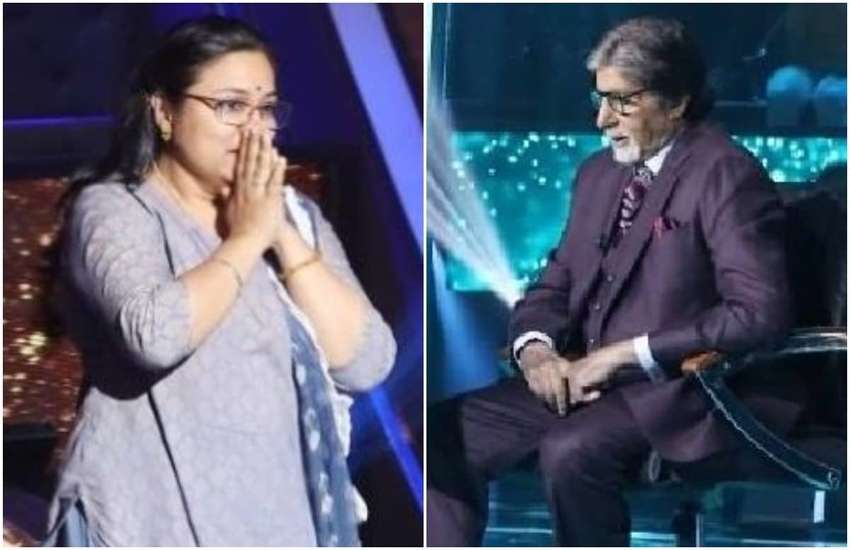 New Delhi. Bollywood megastar Amitabh Bachchan is hosting Kaun Banega Crorepati 13 these days. This is a popular TV show. People like it a lot. Amitabh Bachchan's presence in the show adds to the charm. Many contestants come to the show and go by winning lakhs of rupees with their knowledge. During the show, Amitabh Bachchan not only questions and answers the contestants but also asks about their personal life struggles and achievements. But now the troubles of the show seem to be increasing.
Actually, in an episode of 'KBC 13' last month, a contestant named Shraddha Khare was sitting on the hot seat. Shraddha made many revelations about her personal life in front of Big B. He talked about the struggles of his life. Shraddha said about her husband on National TV that she never supported him in difficulties. However, on this move of the wife, husband Vinay Khare has accused her of maligning her image on National TV. In such a situation, Vinay has filed a case against the wife and the channel.
Vinay Khare himself gave this information on social media. Sharing the screenshot of the notice on Twitter, he wrote, 'My wife was sitting in the hot seat of KBC and she insulted me in the undertrial case. That's why a legal notice has been sent. At the same time, he has also accused his wife of taking the law into his own hands. Let us tell you that during the show, when Contestant Shraddha was telling about her husband, Big B was also silently listening to all the things of Shraddha. Shraddha also got emotional while talking about her struggles.