Samajwadi Party workers once again took to the road in Lucknow under the leadership of National President Akhilesh Yadav on Friday. The SP says that the MLAs raised many questions to the government regarding inflation, women's oppression, farmers' problems, but no answer was received in the house. After this the MLAs walked out of the assembly. These days the session of the Legislative Assembly is going on.
All the party MLAs and workers under the leadership of Akhilesh Yadav marched on foot from the assembly to the SP office. The SP has said that it will continue to fight from the road to the house.
During the march, SP workers raised slogans of the state government is useless.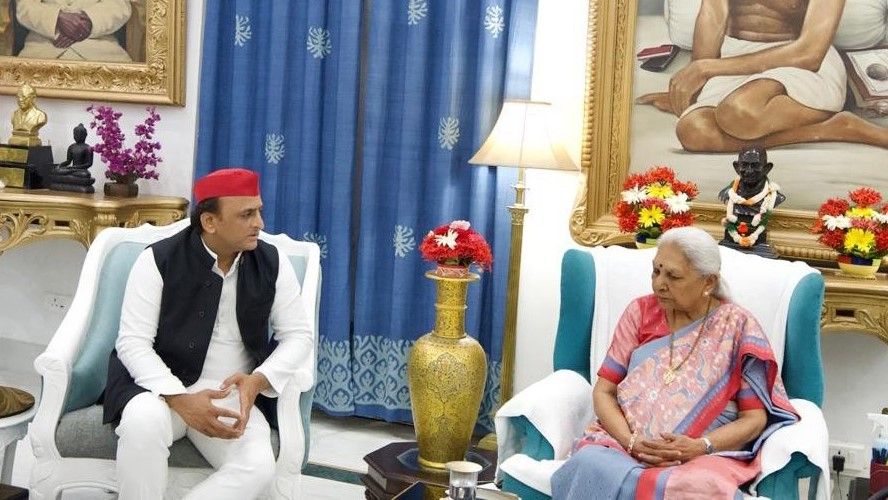 met the governor
Earlier, some SP MLAs led by Akhilesh Yadav met Uttar Pradesh Governor Anandiben Patel. Akhilesh Yadav said that false allegations are constantly being leveled against senior SP leader Azam Khan and false cases are being registered. Akhilesh Yadav demanded the governor to stop the harassment of Azam Khan.
It has to be told that Azam Khan was released from jail in May this year after being in jail for more than two years. The state government had registered about 90 cases against Azam Khan.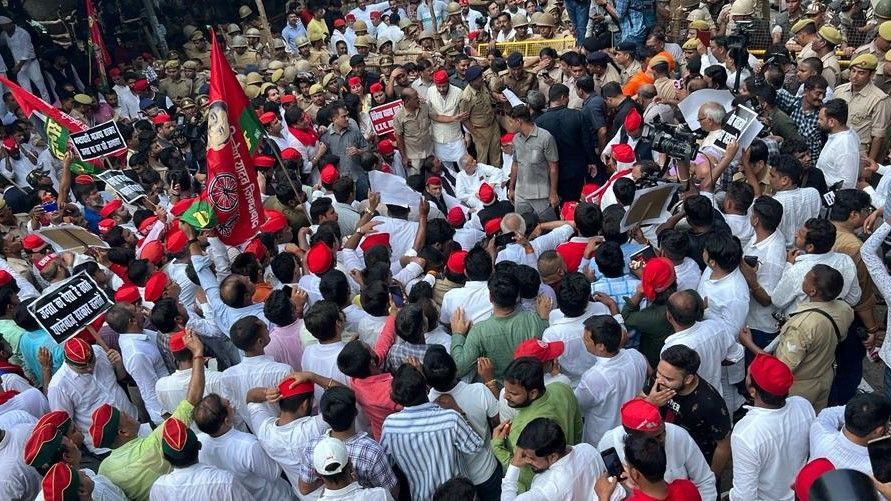 In the last few days, SP workers under the leadership of Akhilesh Yadav have taken to the road in Lucknow several times. A few days ago, SP workers tried to take out a foot march to the assembly but were stopped by the police. After this Akhilesh Yadav sat on the dharna.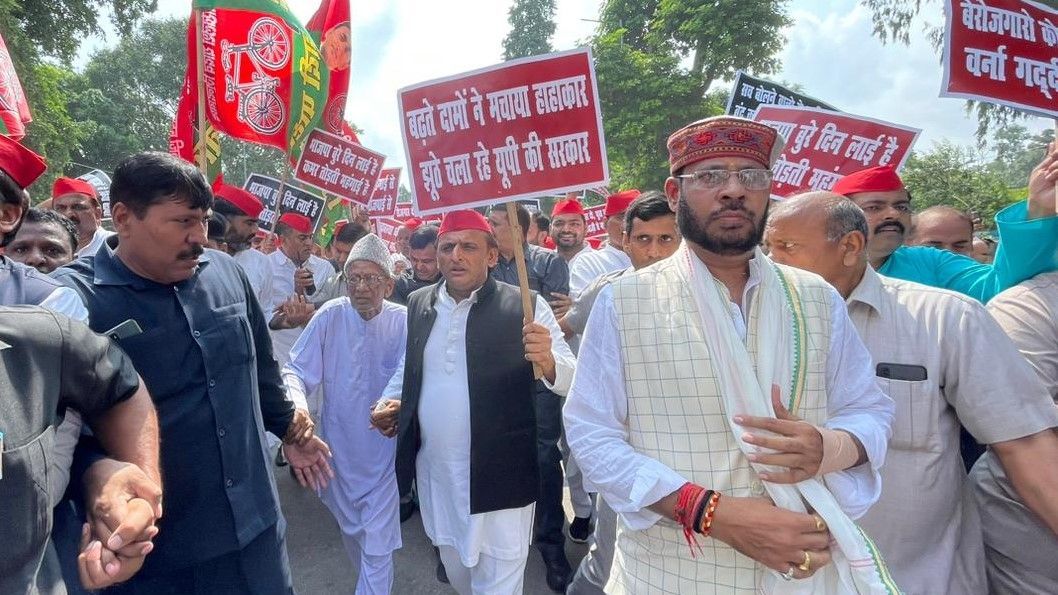 SP workers said that inflation and unemployment are at its peak in the country and the government is not listening to them in the assembly, so they have to come on the road.
On September 14 also, SP workers in Lucknow raised their voice on all the issues. Then there was a clash between the workers and the police and several MLAs and workers of the party were arrested. Police was deployed outside the house of many MLAs from Akhilesh Yadav.
,