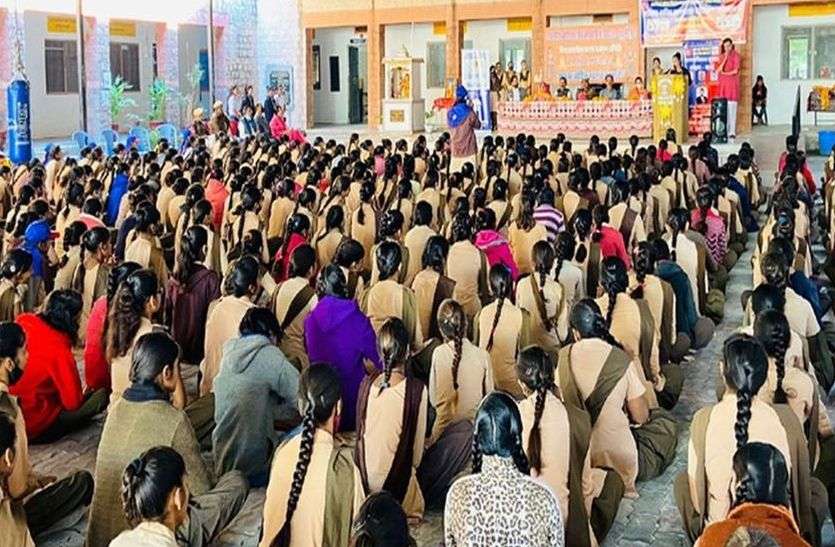 Seven day self defense training camp started for school girls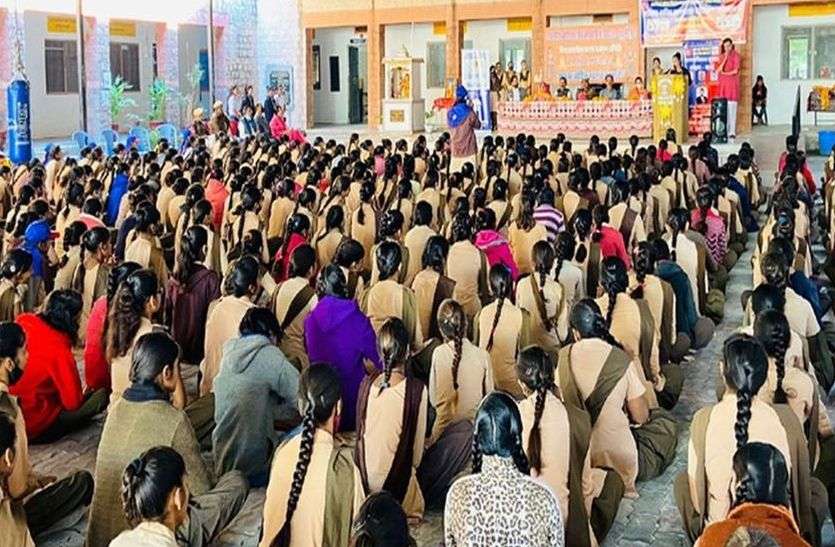 Sumerpur. The seven-day self-defense training camp was inaugurated on Thursday in a ceremonial manner in the Government Girls Higher Secondary School premises. In the camp, 500 girls of Girls School and Kasturba Gandhi Residential Girls School will be trained by skilled instructors.
Under the aegis of Lions Club Sumerpur Hills and Rajasthan Human Rights Protection Organization, a program was organized in the girl's school. The club's charter president and state president of Human Rights Protection Organization, Pankaj Mewada said that women's safety is necessary in the changing environment.
The club decided to organize a camp while making efforts in this direction. The program was presided over by the Municipal President, Ushakanwar Rathod. In the program, Block Chief Education Officer Parbat Singh Rathod inspired the girls to recognize their power by describing them as Shakti Swaroopa. Police Inspector Rameshwar Bhati, while giving information about the toll free number for women's safety, gave a message to keep trust in the police and maintain your morale. Earlier, the guests started the camp by lighting the lamp in front of the picture of Goddess Saraswati and Rani Laxmibai.
During this, along with police commandos Neeru Solanki, commandos of Laxmibai Sansthan Bhawna Choudhary and Payal Gauri performed Surya Namaskar, Bhumi Namaskar and various types of exercises.
Will make you aware of legal information
Club President Mewada informed that in the seven-day camp, under the guidance of Lata Rao, the founder of Laxmibai Women's Development Institute and local police administration, the girls would be taught self-defense tricks with weapons by skilled trainers. Apart from this, information about the Women's Protection Act will be given. To face the crisis in a critical situation, how to use the items used in daily life in self-defense, the process of filing a case under the POCSO Act, apart from making the girl child physically and mentally strong, information will be given. Principals Dimple Chaudhary, Priyanka Mewada, Vishal Singhvi, Anoop Singh Rathod, Rakesh Kasliwal, Jayantilal Garg, Dinesh Soni and Mahendra Singh Rathod were present in the program.

Patrika : India's Leading Hindi News Portal
#day #defense #training #camp #started #school #girls