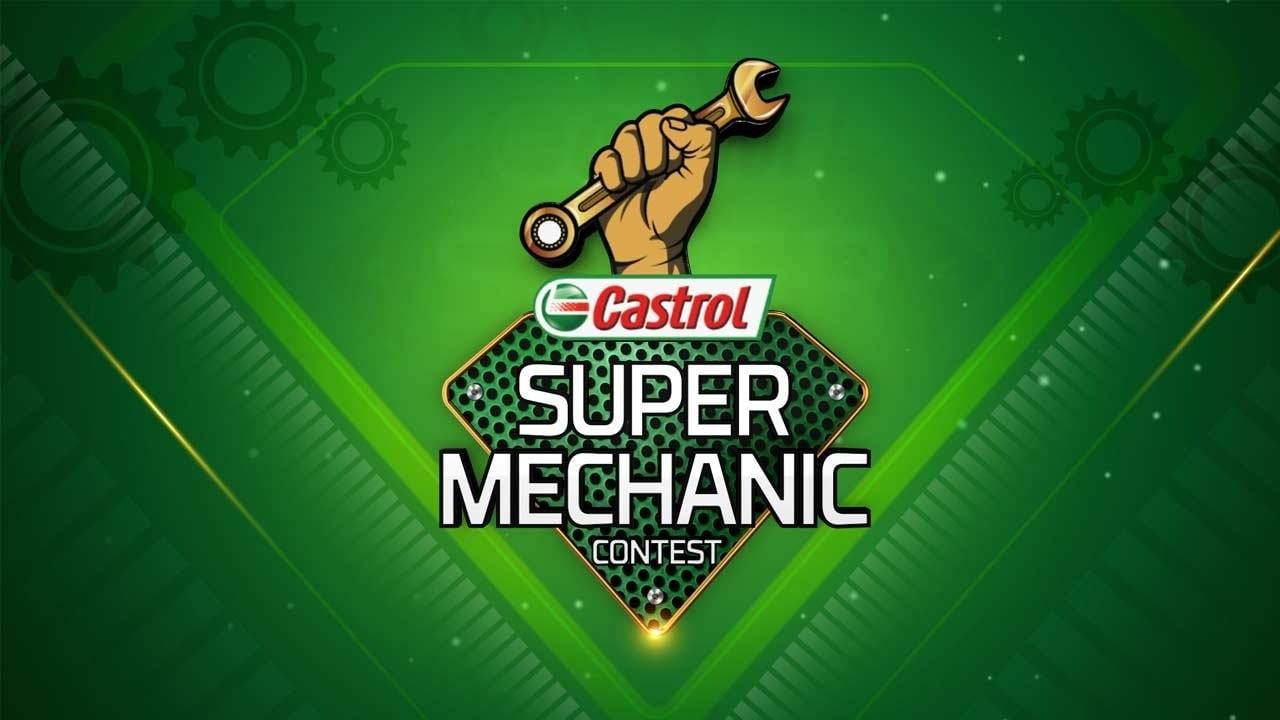 Castrol contest
Mumbai : Castrol, India's leading company, has launched the fourth edition of Castrol Super Mechanic Contest (SMC), the country's largest and most awaited mechanic skills venture. Launched in 2017, this highly successful venture provides a comprehensive platform for car and bike mechanics in India to hone their skills, showcase their talents and gain national recognition. The theme of this year's #SekhengeJeetengeBadhenge contest salutes the passion and spirit of the mechanics that keep India moving. They will be given the opportunity to upgrade themselves with new technological advances in the automotive sector. The mechanics participating in the contest will test their skills along with other mechanics across the country to emerge as 2021 Castrol Super Mechanics.
Aims to bring more than 100,000 mechanics onboard for the contest
During the ongoing Covid 19 epidemic, the Super Mechanic Contest 2021 will take advantage of both physical and digital mediums to expand its reach to the mechanic community in India and enable greater participation. The aim will be to bring more than 100,000 mechanics onboard for the contest. Registration for the contest is organized by the Interactive Voice Response (IVR) round, as well as through a dedicated web portal, with options in 9 languages, including English, Hindi, Bengali, Telugu, Kannada, Gujarati, Marathi, Malayalam and Tamil. TV9 Network has partnered to host the Castrol Super Mechanic Contest 2021, which will be hosted by popular GEC actor Ravi Dubey, who has been the face of the contest since its launch in 2017.
Mechanics can master a variety of assignments and challenges
This year's contest will feature a range of new attractive digital tools, which will be beneficial to make participation more interactive in stages. This will include daily auto content for contestants, the path to success and master the fastest finger first, potential prizes and recognition for the winners. In addition, SMC 2021 also includes a mobile game. So that the participating mechanics can master various assignments and challenges. External experts and previous Super Mechanic Contest winners will also conduct a series of live masterclasses to help participants hone their skills. In 2021, Castrol aims to quadruple the number of mechanics trained by his masterclasses, compared to the number of mechanics trained in the 2019 edition of the competition. Castrol will assist in the development of certified skills of shortlisted mechanics through a masterclass from the Automotive Skills Development Council of India (ASDC).
The Castrol Super Mechanic Contest is an event
Supporting the initiative, Education and Skills Development and Entrepreneurship Minister Dharmendra Pradhan said, "Castrol Super Mechanic Contest is an event that is constantly working with the Skills India Mission of the Government of India and which helps mechanics. We congratulate Castrol India on launching the fourth successful season of the contest to enhance their talents and skills across the country and hope that they will enrich their knowledge and skills of mechanics and achieve our goal of a self-reliant India ".
We look forward to kickstarting the fourth season of Castrol Super Mechanic
Announcing the launch, Sandeep Sangwan, Managing Director, Castrol India Limited, said, "We are excited to kickstart the fourth edition of Castrol Super Mechanics, a contest that has consistently served the interests of the mechanics community. Over the years the contest has empowered the mechanic community to showcase their talents and upgrade their skill sets with the latest industry knowledge made available to them through this platform. This year's theme, #SekhengeJeetengeBadhenge, echoes the spirit of being ready for the future, as the contest enhances the commitment to equip all participants with relevant skills, which can help them face new changes and challenges in the years to come. He added: "The Corona epidemic underscores the need for us to adapt to changing times. At Castrol India, we believe that it is our responsibility to enrich the future of the mechanic community. An important force that keeps India moving. We hope it will inspire them in their journey of success and recognition. "
We are happy to partner with Castrol India
Arindam Lahiri, Chief Executive Officer, Automotive Skills Development Council – India, said, "Upskilling and continuous knowledge transfer play a vital role in driving the growth path of mechanics and automobile professionals. We are delighted to be partnering with Castrol India and look forward to taking advantage of this platform to train you in the latest technology and latest technology mechanics. ASDC aims to provide a comprehensive and structured knowledge paradigm and standardized learning sessions, which will ensure their relevance in the industry and improve their chances of sustainable livelihoods. "
Castrol Super Mechanic airs on TV9 network channel
Castrol Super Mechanic will be broadcast on the TV9 network channel and digital platform. Commenting on the partnership, Barun Das, CEO of TV9 Network, said, "We are excited to be joining the TV9 Network Castrol Super Mechanic Contest, which seeks to bring about positive change in the field of bike and car mechanics. It is a pleasure for us to be a part of this unique upskilling initiative for mechanics that play a vital role in keeping the wheels of our economy running. This partnership strengthens the TV9 Network's commitment to people's well-being and progress. The Castrol Super Mechanic Contest will empower and inspire mechanics in every part and corner of India, to discover their true potential and embrace new opportunities. " Following the digital progression of the phases and subsequent rounds, the competition will culminate in an individual grand finale, which will be held at the Delhi NCR. The winners will be felicitated in the presence of dignitaries. Competitions and conclusions will be incorporated into different capabilities on television and online digital platforms, presenting a number of mechanics, including a lifetime opportunity to show on national television.
This is truly a life-changing platform for me
Hardev Singh Jadeja, the winner of Castrol Super Mechanic Competition 2019, said, "I am very happy that the Super Mechanic Contest is back this year. I have found such a rich platform to improve my skills and gain national recognition. I appeal to all my fellow mechanics across India to participate in the competition. This is truly a life-changing platform for me! "
How to participate?
To participate, interested applicants can dial 18005325999 and follow the next steps. The mechanic will also be notified via SMS and can stay updated by visiting www.castrolsupermechaniccontest.in.