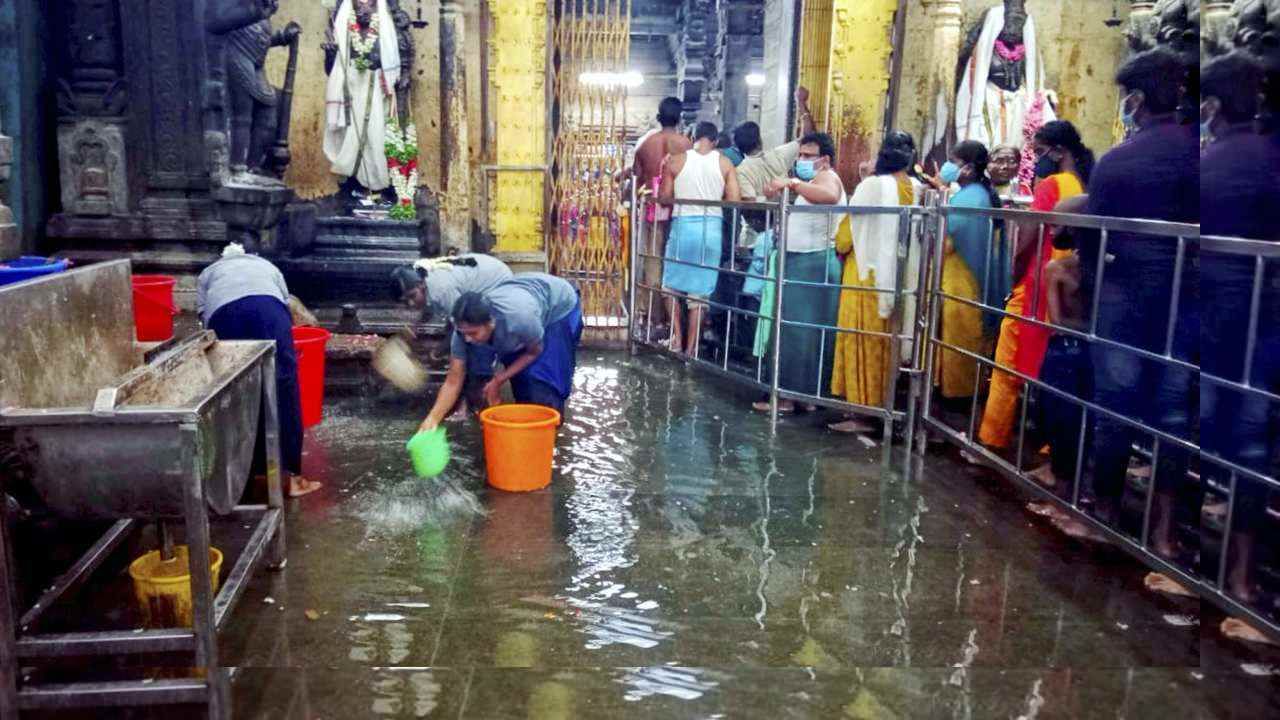 Red Alert Announces in Five Districts of Tamil Nadu School-Colleges Band | Five districts and colleges closed in over 25 districts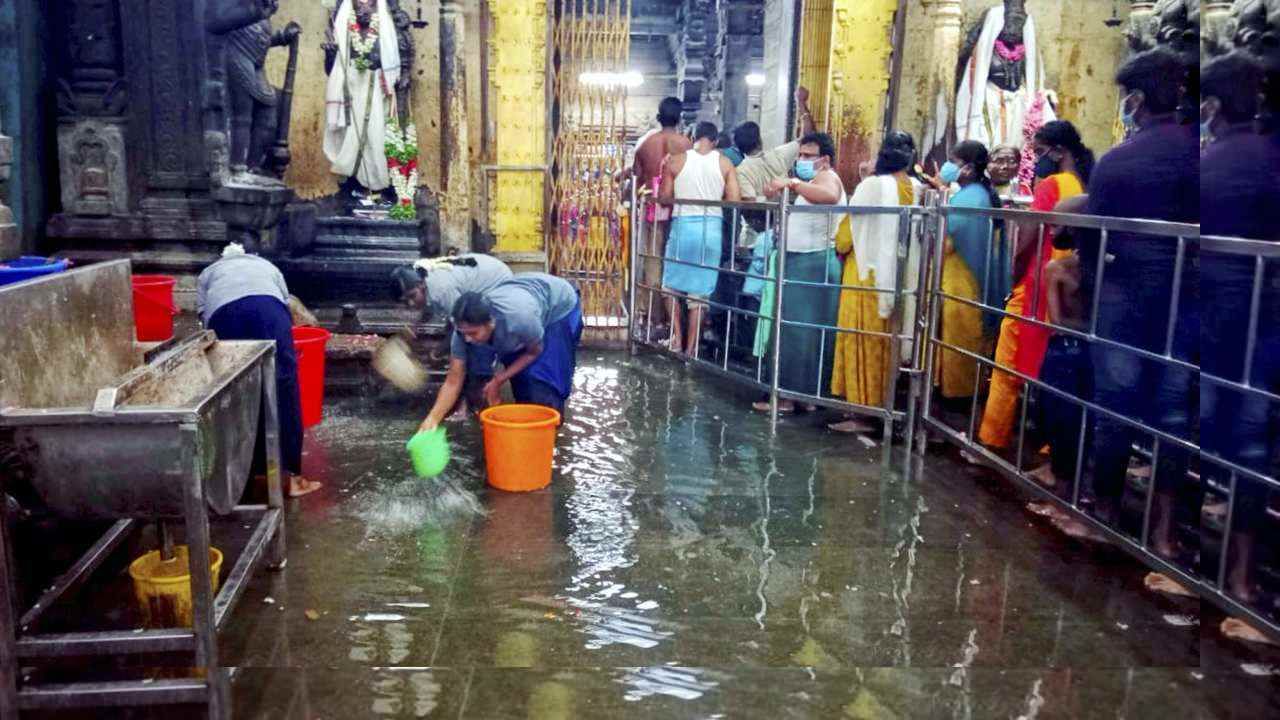 Temple of Thiruchendur
CHENNAI: Heavy rains have started again in Tamil Nadu and holidays for schools and colleges have been announced in many districts including Chennai. The Red Alert was declared by the Meteorological Department today in Thoothukudi, Tirunelveli, Ramanathapuram, Pudukkottai and Nagapattinam districts. Tamil Nadu has been ravaged by continuous rainfall. Chennai, Kanniyakumari, Cuddalore, Mayiladuthurai, Nagapattinam, Thanjavur, Perambalur, Tiruchirappalli, Theni, Dindigul, Ramanathapuram, Ariyalur, Virudunagar, Pudukkottai, Thoothukudi, Tirunelveli, Tirunelveli, Thirunelveli, Kollam, Thirunelveli, Kollam
Heavy rains were reported in many parts of Tamil Nadu yesterday, including the Tuticorin and Ramanathapuram districts of Tamil Nadu. Due to heavy rain, the videos of the entire Thiruchendur temple in Thoothukudi were completely viral. The Red Alert was announced today in Tamil Nadu and the Orange Alert announced tomorrow.
Ramanathapuram District Collector held a meeting of officials of various departments. Revenue and Disaster Management Officers are constantly monitoring the situation in the lowlands, including Mangala. Pilgrimage to the temple town of Rameshwaran has been flowing to the temples town due to the arrival of the northeast monsoon and heavy rains, according to tourism officials in the district.
Current updates and situation of Traffic movements in Chennai City in view of North East Monsoon Rainfall.#chennaicitypolice#greaterchennaipolice#chennaipolice#shankarjiwalips#gcprescueteam pic.twitter.com/2hiGdULxO5

— GREATER CHENNAI POLICE -GCP (@chennaipolice_) November 25, 2021
Heavy rainfall is forecast in Kanyakumari, Tirunelveli and Thenkasi districts today. Rainfall is also expected in Thoothukudi, Cuddalore, Villupuram, Chengalpattu, Chennai, Kancheepuram, Tiruvallur, Theni, Madurai, Pudukottai and Puducherry. Thundershowers are likely to be fairly frequent in the southern Tamil Nadu districts. Thundershowers are likely to occur in coastal Tamil Nadu.
The Chennai-Thoothukudi flight was diverted to Tiruchi yesterday due to inclement weather. According to IMD weather forecast, some parts of Andhra Pradesh are likely to experience heavy rains again in the next five days. Heavy rain is expected in many parts of Tamil Nadu, including Chennai and Thoothukudi, the capital of Tamil Nadu. Education institutes in 25 districts have been declared vacant due to continuous rainfall.
Also Read: Karnataka Rain: Of many places along the Bangalore coast. Widespread rain till 28; Fear of another storm
Karnataka Dams Water Level: Heavy rains across India The water level of the reservoirs of Karnataka is as follows


National Latest Kannada News,National News in Kannada TV9 kannada | TV9 Kannada
#Red #Alert #Announces #Districts #Tamil #Nadu #SchoolColleges #Band #districts #colleges #closed #districts