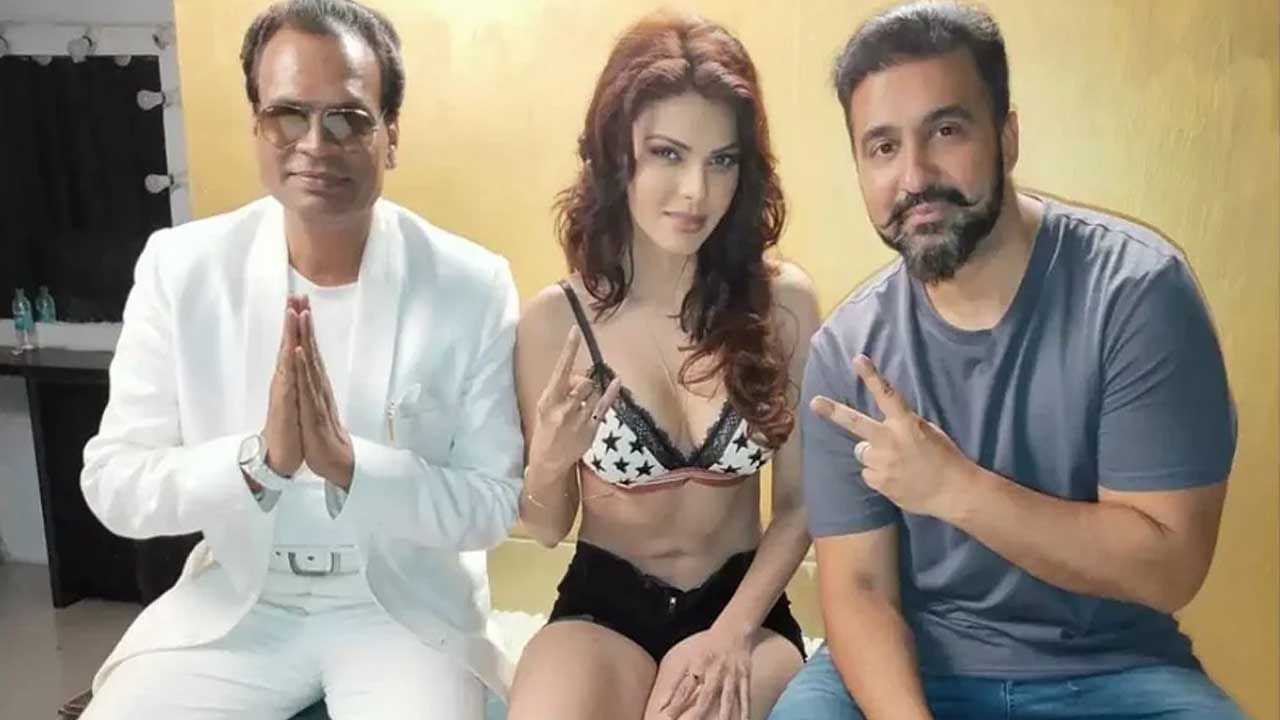 Raj-Sherlyn
Mumbai : Model Sherlyn Chopra has reached the Juhu police station to lodge a complaint against Raj Kundra with the Mumbai police. Model Sherlyn Chopra has gone to Mumbai's Juhu police station with her lawyers to lodge a complaint against Shilpa Shetty's husband Raj Kundra.
Sherlyn Chopra says that Raj Kundra has not yet paid for her work, in which case she wants to lodge an FIR against Raj Kundra with the Mumbai Police. Sherlyn Chopra has recently gone to Juhu police station. She is going to come out and interact with the media.
Sherlyn accused of molestation
Sherlyn Chopra has leveled serious allegations against Shilpa Shetty's husband Raj Kundra for forcibly entering the house and kissing her. Sherlyn claims that it was Raj Kundra who brought her into the porn industry. Since 2019, she has been creating content for Raj's adult applications. Meanwhile, Raj once broke into her house and tried to force her with Sherlyn.
Police registered an FIR
Mumbai police had registered an FIR against Sherlyn Chopra's Raj Kundra for allegedly sexually abusing her. She has lodged a complaint of molestation against Raj in her statement to the police. Raj may be prosecuted after an inquiry into the matter.
Raj Kundra out on bail
Raj Kundra has long been a target of Mumbai police for producing porn films and content. He was arrested by police. He has since been released on bail. He is currently at his home and facing interrogation. Police had launched an investigation against Raj Kundra after receiving a complaint from the models and people have been stunned after the police opened Raj's horoscope.
Police have named Raj Kundra as the main accused in the pornographic film racket case. He has been accused of shooting porn movies with the help of his accomplices and making various companies out of them and earning huge amount of money from them. However, Shilpa Shetty in her statement to the Mumbai police has clearly stated that she has no information about Raj Kundra's fraud.
And:
Hollywood Calling: Inviting 'Yaa' artists from Hollywood to become world stars?
As soon as the curtain of the theater opens, the first play will be staged in Bandra, the third bell will ring with 'The Next Story of a Marriage'!
Jeev Zala Bajind: With the new duo of Monalisa Bagal and Vitthal Kale, you too will say 'Jeev Zala Bajind'
Happy Birthday Parmeet Sethi | Astrologers were annoyed to see the horoscopes of Archana Puran Singh and Parmeet Sethi, find out what happened because?