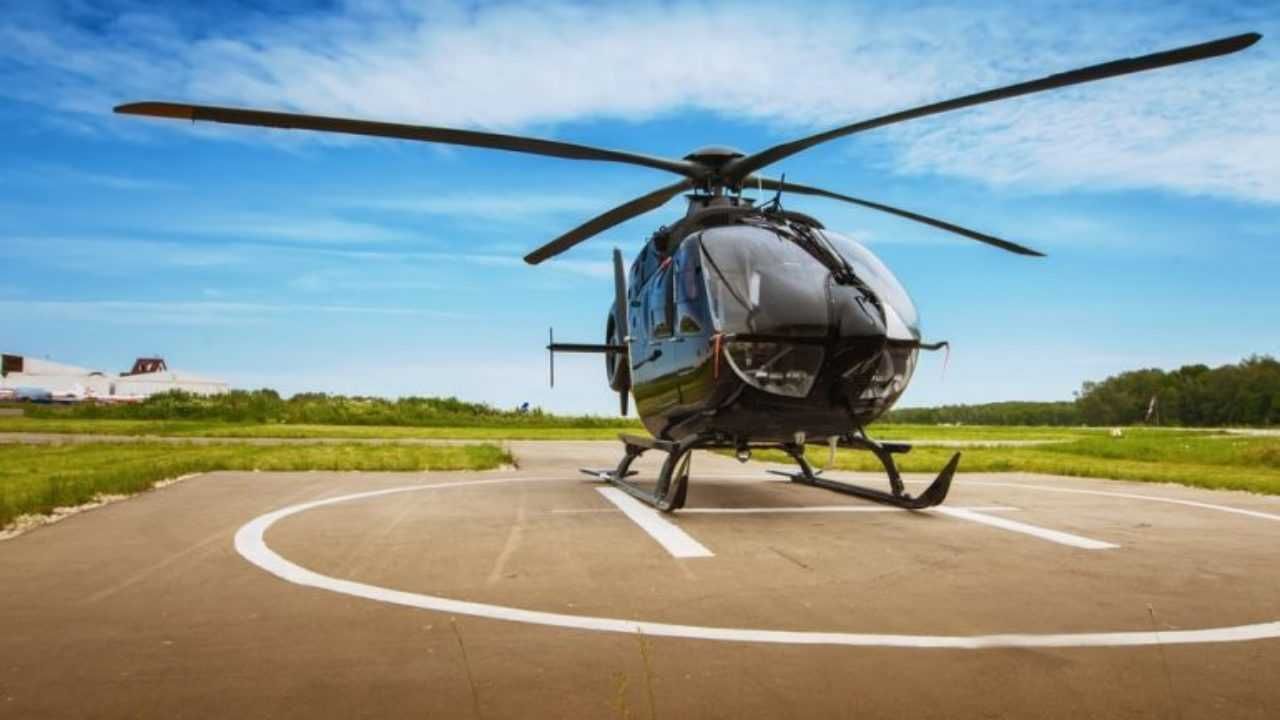 helicopter service
Pune: Due to the closure of the runway, business operations at Pune Airport have been suspended for 14 days from October 16 to 29. For the same reason, private helicopter services have been allowed between Mumbai and Pune to avoid inconvenience to passengers. The journey will take only 40 minutes.
How much will the trip cost?
If you want to travel by helicopter from Kharadi in Pune to Juhu in Mumbai, it will cost Rs 15,000 per person. This daily service is provided by a private company called Balde.
From where to where, what time is the flight?
Helicopter transport services will depart from Kharadi and Juhu at 9.30 am and 4.30 pm respectively. The helicopter service has been launched in the wake of an announcement made by Civil Aviation Minister Jyotiraditya Shinde last week.
Meanwhile, Passenger flights at Lohgaon Airport will be closed for 14 days. Passenger flights at Lohgaon Airport will be closed from October 16 to October 30 for runway work at the airport. The repair work of the runway of Lohgaon Airport has been undertaken since September 2020. The important phase of this work had started from 26th October. Since then, passenger flights from Lohgaon Airport from 8 pm to 8 am have been suspended. So for the last year, there were only day flights from this airport. But now it will be closed for 16 days from October 16. Passenger flights from Lohgaon Airport will be closed from October 16 to October 30, according to the airport administration.
5 lakh square feet terminal at Pune Airport soon
Air passenger traffic in Pune is steadily increasing. So the existing building had a large crowd of passengers. Against this backdrop, to reduce passenger congestion, the Pune Airport Authority will build an integrated terminal with an area of ​​more than 5 lakh square feet and state-of-the-art facilities. The terminal will have the capacity to accommodate 19 million passengers annually. The new terminal is 61 per cent complete and will be open for use by 2022. The meeting of the airport authority was held on August 30 in the presence of Pune BJP MP Girish Bapat. At the time, he was reviewing the airport expansion.
Other news:
Municipal plan for immunization of children prepared, vaccination started in three days; Big information about Suresh Kakani
Sambhaji Chhatrapati should lead the movement; Chandrakantdada's appeal
Shiv Sena's Ranaragini rushed to the aid of Chakankar, Chitra Wagh from Manisha Kayande
Chitra Wagh's harsh criticism of Rupali Chakankar?@ChitraKWagh @ChakankarSpeaks #RupaliChakankar #ChitraWagh #Maharashtra #BJP #NCP #Tweet

In other news, watch the video – https://t.co/BV9be230nv pic.twitter.com/m6nb1Z2FPA

— TV9 Marathi (@TV9Marathi) October 14, 2021