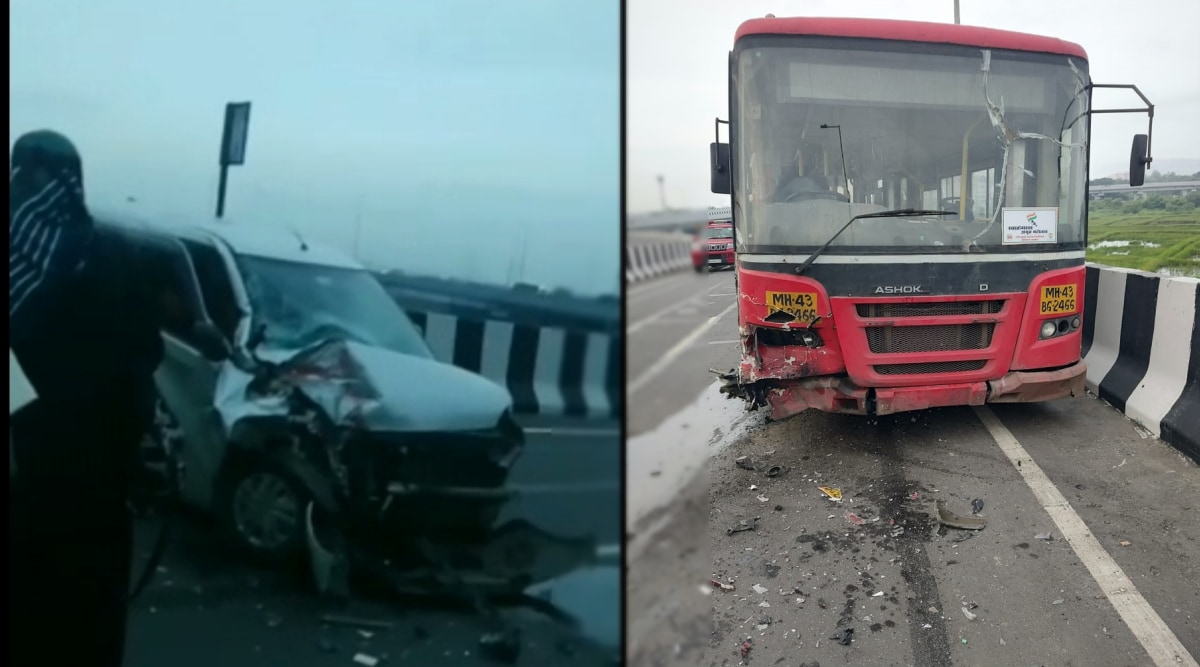 An accident has taken place between two vehicles, a NMMT bus and a Wagoner, going from the city to the city of Navi Mumbai. The accident took place on Thursday at Karal bridge. The driver of the Wagoner car has been injured in this accident.
Also Read- Panvel: Seawoods railway station name a big sign of lies; Plight of passengers due to inadequacy of facilities
One person injured in the accident
According to the information received from the police sources, N.M.M.T. going from Uran city to Navi Mumbai city. This passenger bus was hit head-on by a Wagner train coming from the opposite direction from the Karal flyover. The driver of the Wagoner car has been injured in the said accident. On getting the information about this accident, the staff of Nhava Sheva traffic police system and the staff of Nhava Sheva police station rushed to the spot and immediately admitted the injured driver to the hospital for treatment. Police personnel under the guidance of Senior Police Inspector Madhukar Bhate of Nhava Sheva Police Station are conducting further investigation regarding this accident.
.