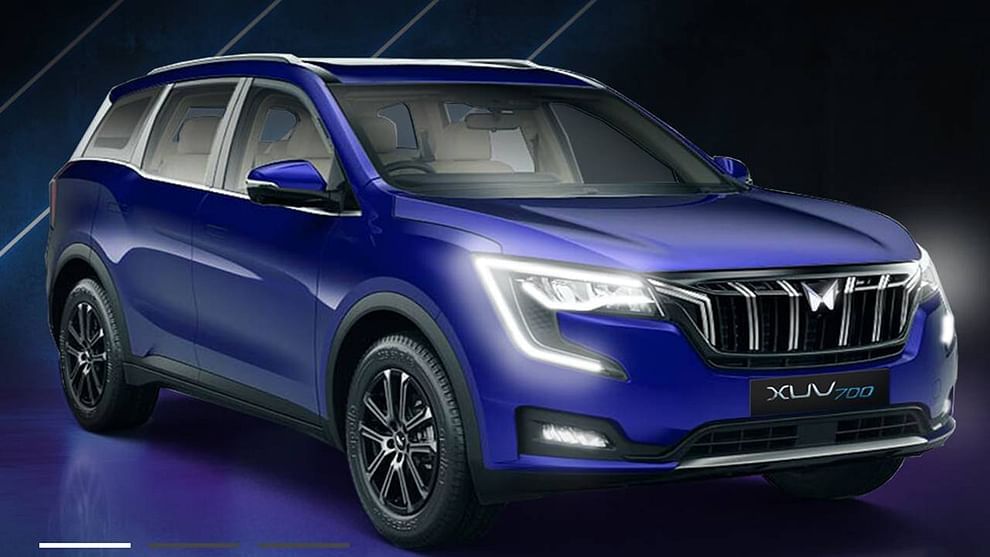 Mahindra Xuv700
Mumbai : Mahindra XUV700 has set a new national record in the 24-hour Speed ​​Endurance Challenge at the carmaker's new SUV proving track (MSPT) near Chennai. The four XUV700 SUVs that took part in the challenge traveled 4000 km in each event. The previous record in this system was 3161 km in 2016. (Mahindra XUV700 sets new record, clocks over 4000 km in 24 hrs speed challenge)
Of the four XUV700s, the diesel manual variant led the race with a distance of 4384.73 km, the diesel automatic variant 4256.12 km, the petrol manual variant 4232.01 km, the petrol automatic 4155.65 km. In addition to the national record, the XUV700 SUV also broke 80 additional records in the MSPT during this challenge, where vehicles were running at an average speed limit of 170-180 km / h. The challenge was completed under strict rules and supervision of the Federation of Motor Sports Clubs of India.
The car is priced at Rs 19.79 lakh. Mahindra will offer a luxury pack with AX7 automatic on an additional payment of Rs 1.8 lakh. AWD variant with AX7 diesel automatic is also available. It will cost Rs 1.3 lakh more.
Features
The interior layout of the XUV700 is great, the use of soft-touch material and chrome accents make the cabin even better. A 10.25-inch touchscreen infotainment system is available in the center. The XUV700 features Sony 3D sound system, push-button start / stop, cabin air filter, ambient lighting, dual-zone automatic AC, powered front seat, multi-function steering wheel, cruise control and panoramic sunroof.
The SUV introduces the Adrenox suite for connected car technology and Amazon Alexa compatibility. Which can operate the sunroof using voice commands. The XUV700 comes with four driving modes, including Zip, Zap, Zoom and Custom modes. A smart feature of the XUV700 is that the front seat is automatically retracted for entry.
Safety Features
The XUV700 has safety features like front and side airbags, ABS, EBD, hill-hold control, electronic stability program, reversing camera, 360 degree surround view etc. In addition, the SUV comes with a number of segment-first safety features such as auto-booster headlamps (which automatically increase headlamps throw and intensity.), Driver sleep detection, and personal security alerts.
engine
The XUV700 is available with a choice of turbo petrol engine and diesel powerplant. The petrol unit is a 2.0 liter mStallion unit, available in the new Thar. This engine generates 198 bhp of power and 380 Nm of torque. The diesel engine is an mHawk engine that generates 182 bhp of power and 450 Nm of torque. Both engines are available with the option of a 6-speed manual gearbox and a 6-speed torque converter automatic transmission. The XUV700 also has the option of a 4X4 powertrain.
Other news
In the Ducati SuperSport 950 motorcycle market, find out the price and features
The much awaited Tata Punch launches in India, book a fantastic micro SUV for Rs 21000
Ready for MG Astor launch, find out what the car will look like, price and features
(Mahindra XUV700 sets new record, clocks over 4000 km in 24 hrs speed challenge)