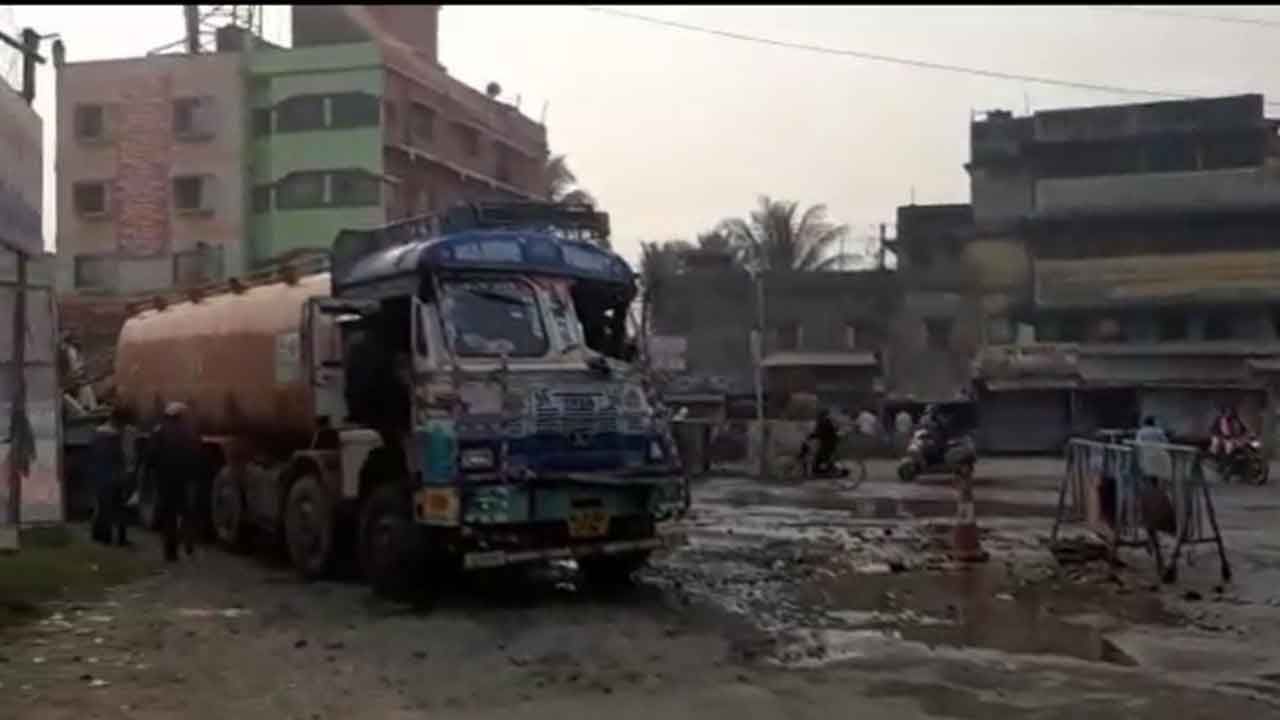 Kolkata Road Accident: Chemical-laden tanker loses control, overturns commuters Kolkata Road Accident: The chemical laden tanker lost control and overturned in Batamore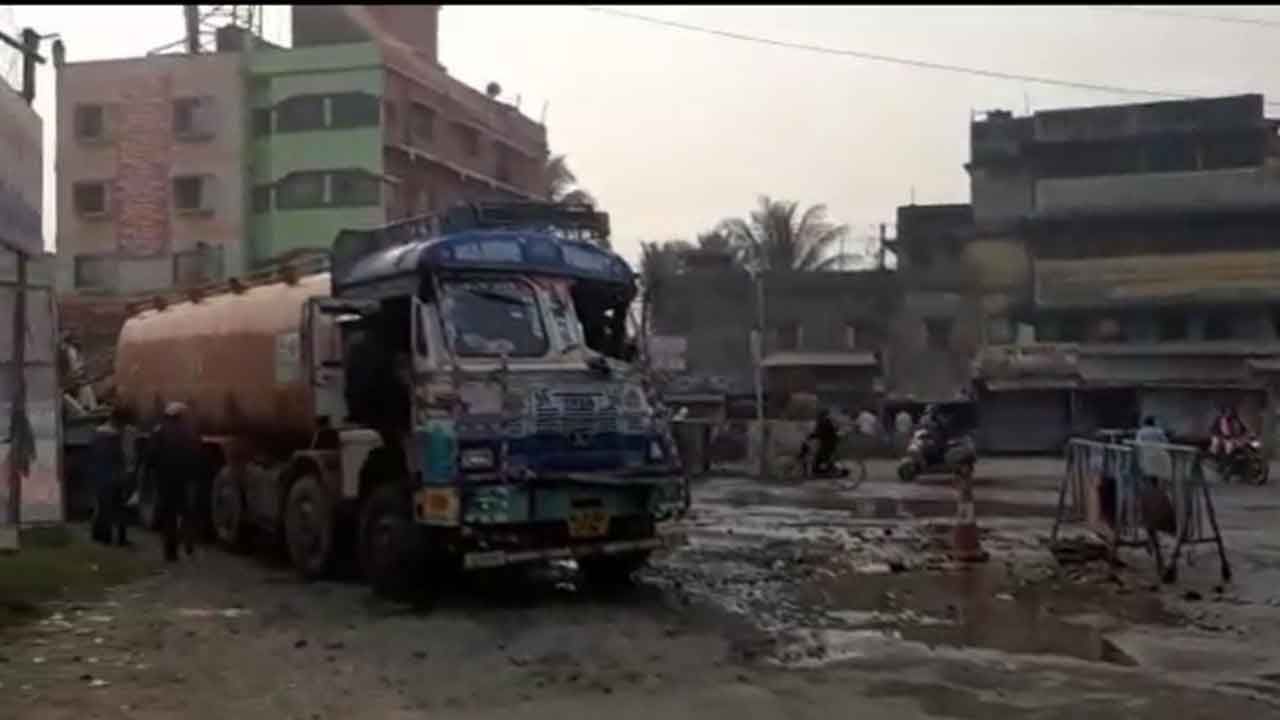 Accident on the sidewalk (own image)
Kolkata: The chemical-laden tanker lost control at midnight and capsized near the flyover. The locals have been restless with the strong pungent smell since morning. It is difficult for commuters to get on the road to get off the flyover. The smell is so strong that passengers have to turn the car around and go the other way. The shocking incident took place at 7 am near Batamor.
Yesterday, at around one o'clock on Thursday night, a tanker carrying chemicals from Visakhapatnam to Bajwaj lost control. While getting off the Sampriti flyover, the tanker lost control and overturned.
The chemicals in the tanker spread around the road. Ordinary people walking on Friday morning get a strong pungent odor. The intensity was so high that at one point, cars and pedestrians could not pass through the area. Eventually the breakdown van was brought and the car was picked up and taken elsewhere. However, no one could say for sure what kind of chemical was in the car. This chemical is known to be used in plywood companies. Police sources said that the situation became normal by 8 am today.
An auto driver said, "Ordinary passengers stand on this side of the flyover. I was coming with an empty car to pick up passengers. But I had to stand in the middle. The eyes are burning, red and swollen. The eyes are constantly watering. What can be done! "
One pedestrian said, "The car should have been removed early in the morning. It's a busy time. But the gas is so hot, no one can come this way. Eye-nose-mouth is burning. How can I protect my eyes even if I cover my face with a mask? "
Meanwhile, the container hit the bus stand in front of Newtown Sweet Hub. The container lost control and hit the bus stand and overturned.
However, due to low population on the road in the morning, major accidents have been avoided. No one was injured in the accident. Ecopark police arrested the driver of the vehicle. The accident happened in front of Sweet Hub on the way to the airport from Newtown. The car was also confiscated. Looking at the CCTV footage of the speedometer in Newtown, the police wanted to know what was the speed of the car, why the car was going at such a reckless speed, the police are investigating everything. In this case too, it has been possible to avoid a big danger due to an accident in the morning.
Read more: Dilip Ghosh on Tripura: 'There was no terror, people die in panchayat polls', Dilip demands Tripura vote
Read more: Weather Update: Feeling weird again! What is the special change in the weather in the next 2-3 days?

Kolkata TV9 Bangla News,Kolkata Latest Bangla News,Kolkata News in Bangla TV9 Bangla | TV9 Bangla News
#Kolkata #Road #Accident #Chemicalladen #tanker #loses #control #overturns #commuters #Kolkata #Road #Accident #chemical #laden #tanker #lost #control #overturned #Batamore