RS News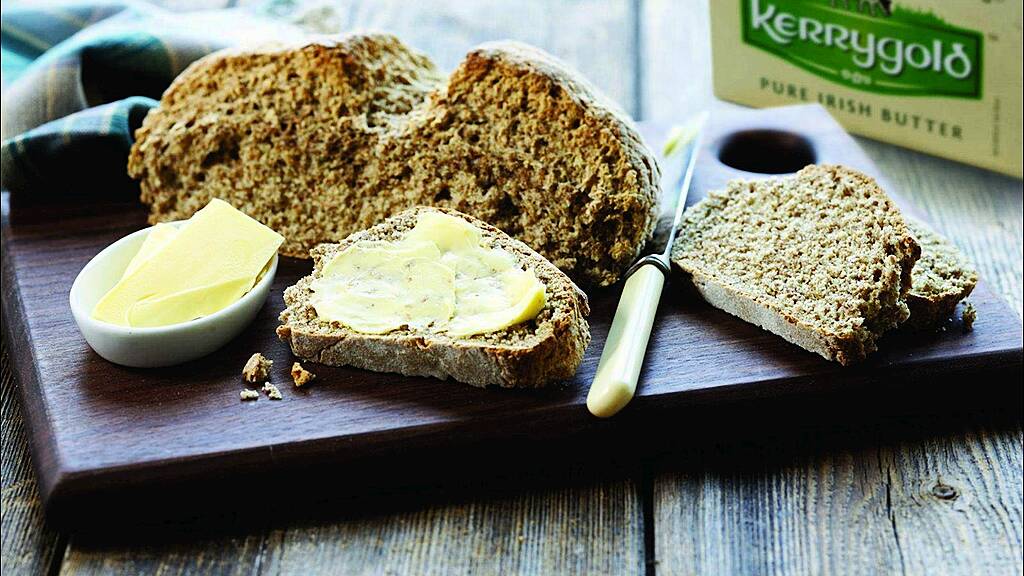 Kerrygold butter is set to return to American supermarket shelves next week after disappearing for several weeks.
Irish dairy group Ornua had prevented Kerrygold butter from reaching supermarket shelves in California and New York due to non-compliant packaging.
The supply was stopped due to new State regulations and now changes have been made to its packaging.
The new food packaging regulations went into effect three weeks ago in California on New Year's Day and December 31 of last year.
The restrictions focus on the use of certain chemicals in packaging. The US Environmental Protection Agency has linked the chemicals used in the packaging to harmful effects on human and animal health.
A Kerrygold spokesperson said: "There are no food safety issues with (the butter) and it refers to a technical problem with the packaging.
"We have made changes to some of our packaging due to new regulatory requirements in the states of California and New York.
"We are pleased to confirm that the products will be back on the shelves starting next week."
The Kerrygold spokesperson added that supply was temporarily halted in time to ensure that no affected product would be on shelves when new state regulations were introduced in California and New York.
Kerrygold butter was first exported to the US 24 years ago, in 1999, while 20 years later, Kerrygold became the first Irish food brand to exceed €1 billion in annual retail sales.
In his 2021 report, Ornua welcomed the removal of high tariffs on Irish dairy products in the US. The report says Kerrygold butter achieved volume growth of 12 percent, outperforming the category and strengthening its position as the number two butter brand in the country.
The new regulations state that "no person may distribute, sell or offer for sale in this state food containers that contain PFAS substances as intentionally added chemicals after December 31, 2022."
Lifestyle
James Martin's Crispy Buttermilk Chicken with Fries…
PFAS, or polyfluoroalkyl substances, are a family of man-made chemicals that have been manufactured since at least the 1940s and are used in many products to provide stain resistance, water and oil repellency, and other properties.
PFASs do not occur naturally and some PFASs have been found to persist in the environment for long periods of time.
According to the EPA, scientific studies have shown that exposure to some PFASs in the environment may be associated with harmful health effects in humans and animals.