RS News
James Corden has opened up about his decision to quit The Late Late Show, saying it felt like "a huge risk to stay".
The Gavin & Stacey star has hosted the US talk show since March 2015, but announced she was stepping down in April this year.
The broadcaster and actor has extended his contract with CBS to air the show for one more year before it ends in the summer of 2023.
Appearing on BBC Radio 4's This Cultural Life, James was asked if it bothers him as a talk show host that people see him as the type of player he would like to be.
He said: "Actually, I don't know." I guess we'll find out.
"Look, I understand that this is not the path that is always taken. I know that not many people have gone on these late night talk shows, ever. I understand why they don't go. It's amazing.
"And for me, the reason for going is the same as the reason for doing it, that is, I wonder if this is possible.
"And if that's the case, you know what, it's been quite a journey. I understand that it will be difficult."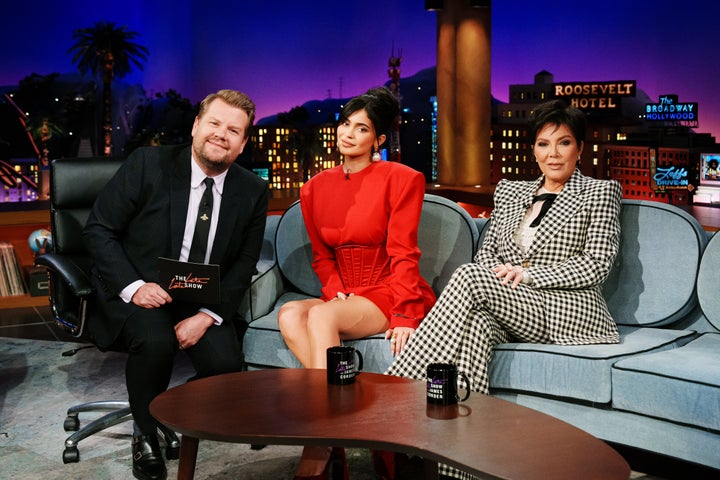 Asked if he felt it was dangerous to leave the show, James replied: "No. I think it's too dangerous to stay.
"There's an amazing clip, where David Bowie talks about never playing to a gallery.
"On the day the announcement was made that I was going to leave, it was still explained to me that there is work here for the next five years and I'm not going to lie, financially it's good."
James said he watched the Bowie clip over and over again as a way to reassure himself.
When asked if he felt afraid or worried about moving, he added: "Of course, who wouldn't agree."
"As you say, you're hoping that maybe there's something else I need to do." Maybe there is another adventure. You will have to jump, and it may take a minute.
"I'm fine with the idea that I might have to ease into silence for a while.
"When I finish, I will have done 1,235 shows. That's a lot of television."
as the British host of the US nightly show, James has enjoyed great success with the program featuring many celebrity guests and special segments.
His popular Carpool Karaoke series, where he continues to work with various musicians, singing their back catalog on the radio and discussing their careers, includes Adele, Justin Bieber, Billie Eilish, Lady Gaga and Ariana Grande.
He previously promised viewers that his final 12 months would be full of fan favorites and "some surprises" that would be "shooting".
James took over as host of The Late Late Show in 2015 from Scottish-born comedian Craig Ferguson, who spent 10 years as host.
This Cultural Life is broadcast at 7.15pm on Saturdays on BBC Radio 4 and BBC Sound.
.