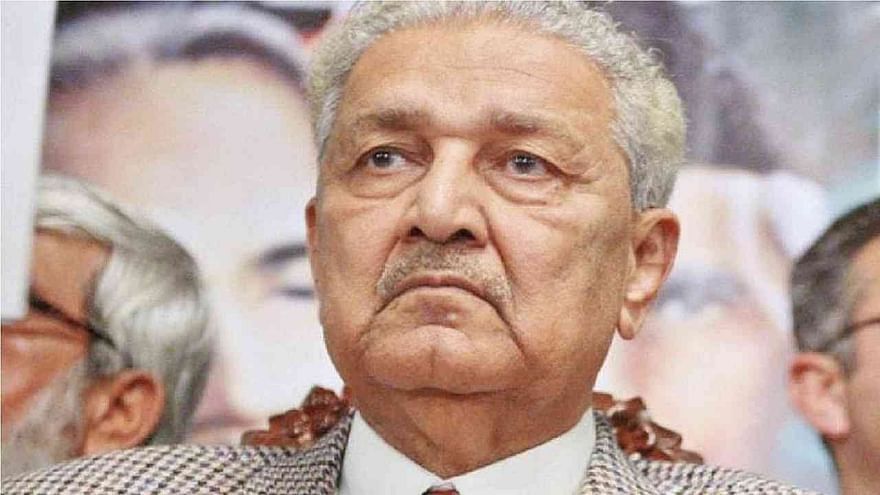 Dr.-Abdul-Qadeer-Khan
Jerusalem: Pakistan's famous nuclear scientist Dr. Abdul Qadeer Khan died on Sunday at the age of 85. Currently, however, an Israeli journalist has made a sensational claim. If Mossad had known about Khan's intentions, former Mossad chief Shabtai Shavit would have sent a team to kill him, the journalist said. The journalist also said that this information was given by Shavit himself a few years ago. Abdul Khan gave Pakistan an atomic bomb. He also stole and sold confidential nuclear information, the journalist said.
… Then a team would have been sent to kill Khan
This article was published in the newspaper Harez and was written by journalist Yossi Melman. Abdul Khan is considered a hero in Pakistan. Naturally, his death shook the whole of Pakistan. Israeli journalist Melman, on the other hand, has made a number of sensational allegations against Khan. Israel's Mossad is said to be the most powerful and active intelligence agency in the world. Former Mossad chief Shabtai Shavit had said that the organization would have killed Khan if it had understood his motives, Melman said.
Khan helps Iran prosper in nuclear power
Melman has written a lengthy article entitled 'How Pakistanis a Q Khan, Father of the' Muslim Bomb ', Escaped Mossad Assassination'. In it he has given sensational information. Abdul Khan took advantage of the Global Nuclear Extension Network. Helped Iran prosper in nuclear power. Helped Libyan ruler Muhammad Qazafi with nuclear energy. Despite all these things, the Mossad did not notice it.
The Mossad could not understand Khan's intentions
Khan traveled to many countries in West Asia, all of which were monitored by the Mossad. But the Mossad did not understand Khan's intentions. If the Mossad had understood this intention, it would have sent men to kill them. However, despite all this, Khan died a natural death, Melman said.
Iran's nuclear program threatens Israel
Melman also commented on Iran's nuclear program in his article. Basically, Israel understands that Iran's nuclear program is a threat to us. That is why Israel is determined to undermine Iran's nuclear ambitions.
Other news:
Another plane crash in California, killing another, including a doctor originally from Pune
Drones deliver food and ice cream to cities, update drone program in Israel, new supply chain around the world soon
Abdul Qadir Khan, the father of Pakistan's nuclear program, dies; Overnight hero
'Virat Kohli a failed captain', Michael Vaughan returns after RCB defeat https://t.co/riM1jPvZbV#RCB | #IPL2021 | #ViratKohli

— TV9 Marathi (@TV9Marathi) October 12, 2021
(father of pakistan nuclear program abdul qadeer khan would be kill by mossad if his intention were come to know)