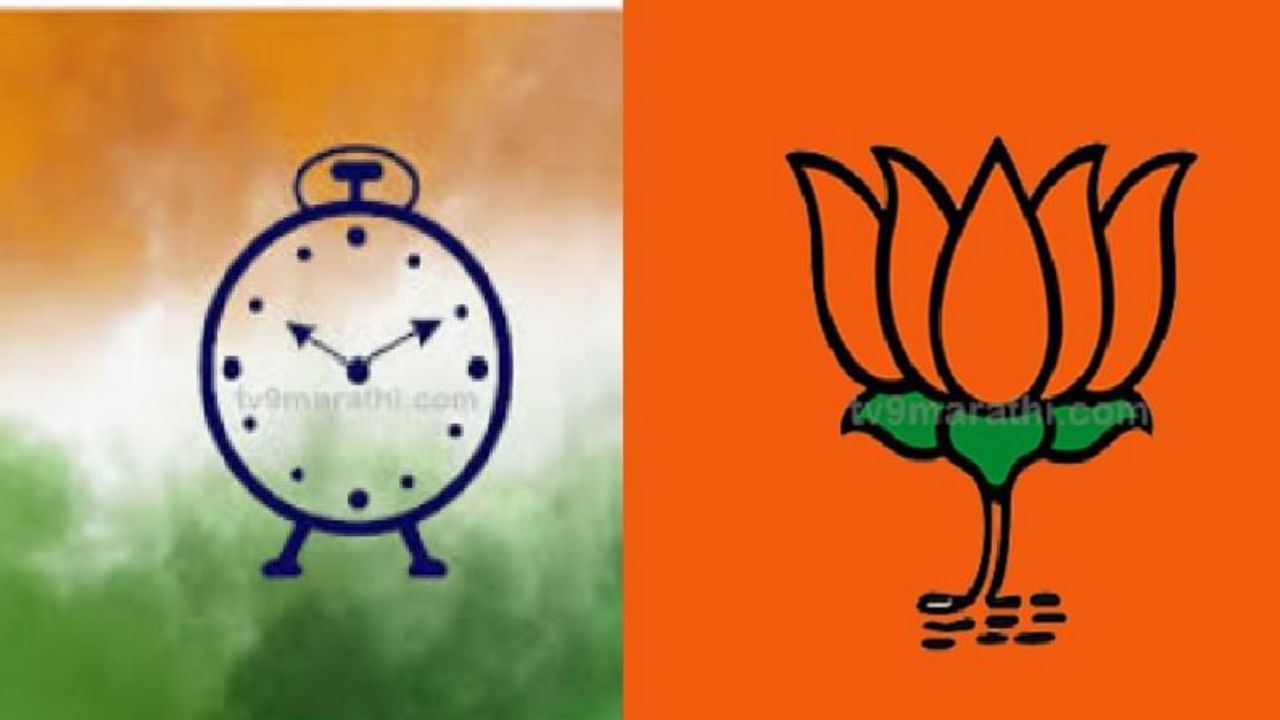 What happened to your promise In Pune, NCP will remind BJP of futures
Pune: On the backdrop of the forthcoming Pune Municipal Corporation elections, various political developments are gaining momentum. All parties in Pune are now preparing for the elections. MNS president Raj Thackeray himself is holding meetings of office bearers in Pune for party affiliation. An agitation will also take place in Pune under his leadership. On the other hand, BJP, NCP and Congress are also preparing in their own way. While all this was going on, the NCP leader said on social media, 'What happened to your promise'? Asking such a question will remind them of their futures. NCP state president Prashant Jagtap has informed about this.
What exactly did Prashant Jagtap say?
"We are going to question the Bharatiya Janata Party (BJP), which has failed to provide even basic facilities in the last one and a half years by showing big dreams to the people of Pune, as a reminder of the promises they have made. For this, we are launching a series of questionnaires 'Kya Huwa Tera Waada' through social media and through this we will read about the failure of the BJP, "said NCP city president Prashant Jagtap.
'BJP will be reminded of futures'
Giving information about the questionnaire reminding of BJP's futures, Jagtap said, 'Punekars had given a historic majority to BJP in Pune Municipal Corporation. However, this majority was expected to be used for the development of Pune. In reality, however, the BJP's futures are like 'Bola's curry and Bola's rice'. It is the duty of the NCP to make the people of Pune aware of the dreams of the BJP 'Mungiri Lal', said Prashant Jagtap.
'Punekars will answer BJP in elections'
"Punekars were given promises by the Bharatiya Janata Party in the 2017 municipal elections. The BJP had read a long list of free bus services, shiny and pit-free roads, speedy administration in front of the people of Pune. Punekars also cast their votes in favor of BJP, but in reality, Punekars were disillusioned and betrayed. Therefore, it is clear that the people of Pune will respond to this betrayal in the coming elections, "said Jagtap.
Raj Thackeray will agitate in Pune
MNS president Raj Thackeray, who has been forming a front in Pune for the last few months for the Pune Municipal Corporation elections, will now agitate directly in Pune. A big agitation will be held in Pune on October 24 under the leadership of Raj Thackeray to oppose the project on Taljai Hill and it has attracted the attention of entire Maharashtra.
MNS city president Vasant More informed about the agitation. A project is being carried out on Taljai hill and a kind of encroachment will be done on this hill. He is our opposition. We are going to agitate for that. The agitation will be held on the 24th under the leadership of MNS president Raj Thackeray. Vasant More said that the agitation will start at 7 am.
And:
Pune airport closed for 14 days, private helicopter service to avoid inconvenience, cost to go to Mumbai?
In Pune, rickshaw fares will be increased from November 8 to Rs 20 per 1.50 km