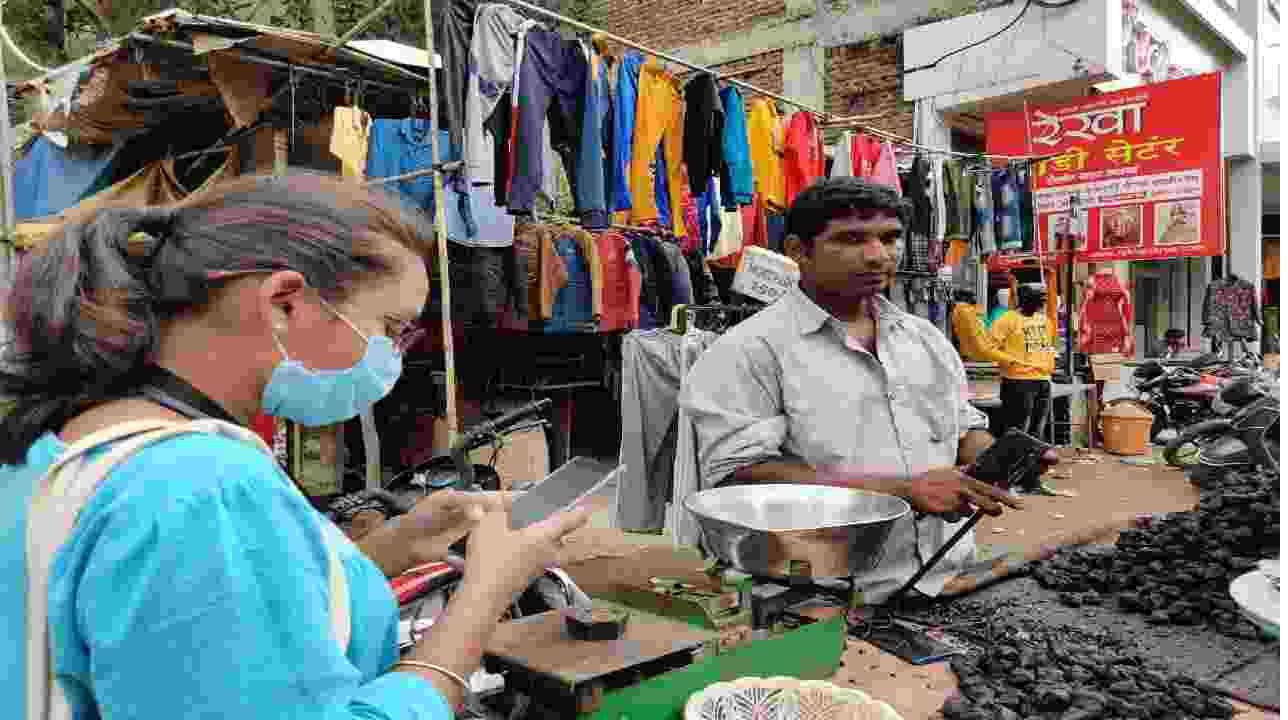 Survey of hawkers started in Aurangabad to prepare hawker policy.
Aurangabad: Aurangabad Municipal Corporation will soon formulate a hawkers zone policy. Prior to that, the city is being surveyed by the Municipal Corporation and Aurangabad Smart City to know the social and economic status of the hawkers and how much awareness there is among the hawkers about the Road Vendors Act 2014. Based on this information, special zones will be created for peddlers, the information has been given by the Municipal Corporation. The campaign will also address a number of issues facing peddlers.
The policy will be drafted soon
Under the guidance of Municipal Commissioner and Administrator Astik Kumar Pandey, Aurangabad Municipal Corporation will soon draft a policy for hawkers. Municipal Deputy Commissioner Aparna Thete and Deputy Commissioner Saurabh Joshi have been given the responsibility for this. For this, hawkers are being surveyed in 9 wards of the city.
Survey of 200 hawkers completed
For this, the corporation has selected 21 students with the coordination of Professor Aparna Kotapalle from MP Law College. NMC has decided to survey 500 peddlers till October 14. Of these, 200 hawkers have been surveyed. Through this survey, an attempt is being made to know the needs, problems and expectations of the peddlers. The hawker policy will be formulated based on the findings of the survey. In addition, Adrian D'Cruz and Arvind Unni from the IGSSS NGO in Delhi are collaborating to formulate this policy. He is working as a consultant to formulate this policy. Pallavi Deore and Srinivas Deshmukh of Urban Research Foundation have also collaborated for this. They are working to coordinate and train students.
Efforts to solve the problems of peddlers – Astik Kumar Pandey
The city of Aurangabad has so far not had a hawker zone policy. As a result, the problem of peddlers in the city seems to have increased. That is why Aurangabad Municipal Corporation is trying to solve the problem of peddlers. For this, this policy will be formulated by taking all the stakeholders along with the peddlers. This policy will solve the problems of both hawkers and stakeholders, said Astik Kumar Pandey, Municipal Commissioner and Administrator and CEO of Aurangabad Smart City.
Other news-
Aurangabad: Regularize Gunthewari property, otherwise bulldozers will run after November 1, Corporation warns
Trembling murder, severed nerves, severed ears, hammer blow to the head, sitting on the chest and slitting the throat, Aurangabad trembled!