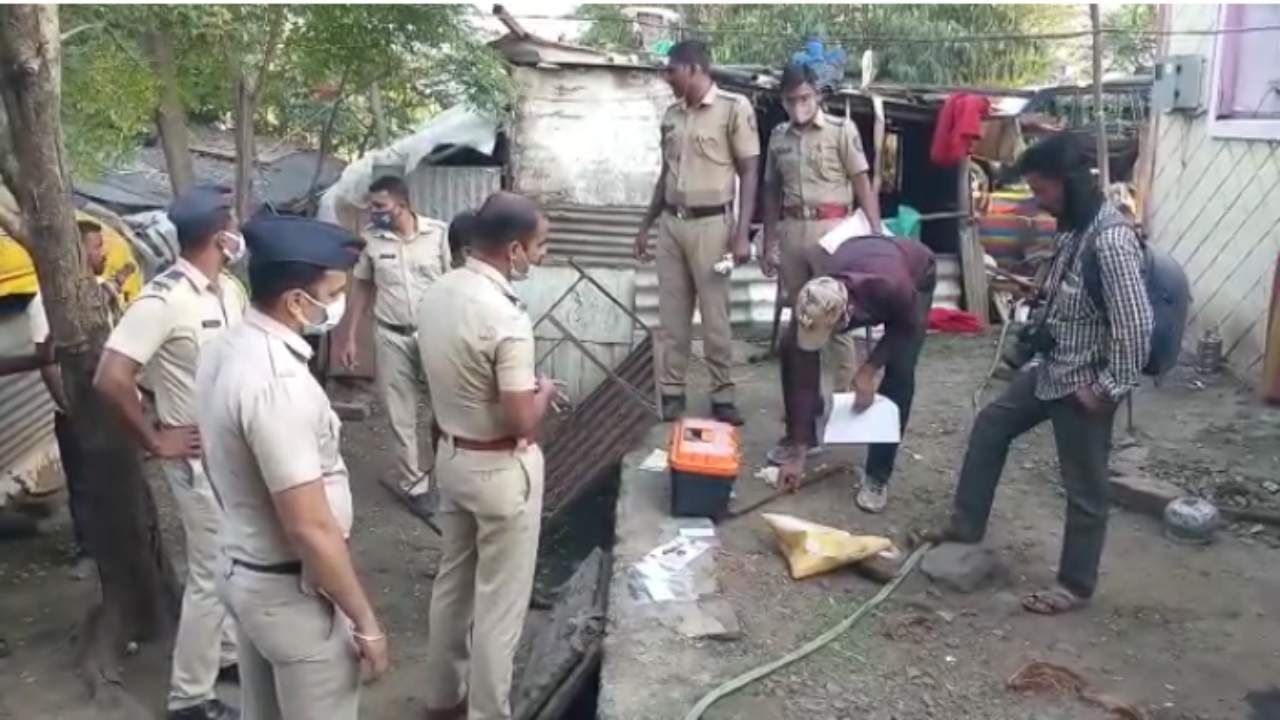 The unborn child crossed the father's head
Sangli: In Miraj, a family dispute has led to the shocking incident of a boy stabbing his father in the head and killing him. The incident took place near Miraj Kupwad Road Homeguard Training Center. While Kisan Jotiram Mane (age 50) was alone at home, his son Vijay stabbed him in the head and killed him. He then fled. Kisan's wife had gone to herd the goats at the time of the incident. When she returned, she saw her husband's body lying in front of the door. This time, he said, he saw the boy fleeing.
Police rushed to the spot after getting information about the incident
Miraj Sub-Divisional Superintendent of Police Ashok Virkar and Raviraj Fadnis of Miraj Gandhi Chowki Police Station rushed to the spot. Police conducted a panchnama at the spot. Police have seized the murder weapon. Accused Vijay Mane is a criminal. Mayat Kisan Mane, his wife and son Vijay were living in the house.
The search for the accused child began
The exact cause of the murder is not yet understood. However, police said that the murder was due to a family dispute. Sub-Divisional Superintendent of Police Ashok Virkar informed that search teams have been sent to search for Vijay Mane.
25-year-old wife killed after leaving cobra in room in Kerala
In Kerala, on the other hand, an Isma killed his wife. A Kerala husband has been sentenced to double life imprisonment for killing his wife by biting her with a snake. Suraj was found guilty of torturing and killing his 25-year-old wife Uttara for a dowry. The Sessions Court of Kollam ruled in the case. The defense had demanded the death sentence for Suraj. However, Suraj will have to serve 10 years and 7 years in a row on two charges before starting life imprisonment. He has also been fined Rs 5 lakh.
What's the matter?
The wife was living at her uncle's house, 40 km from Uttara Kollam. He was bitten by a snake while sleeping, which killed her. The incident took place on May 7, 2020. At that time, Suraj-Uttara had been married for 2 years and they also have a one-year-old child.
The plaintiffs have accused Uttara's husband Suraj S Kumar of deliberately leaving a cobra in his wife's room so that she would die after being bitten by a snake. He is also accused of giving his wife sleeping pills before plotting the plot. The investigation also revealed that on March 2 last year, Suraj had left a cobra in the house with the intention of killing his wife.
And:
Relationship scandal, rape by father, then atrocities by political leaders, rape of a minor victim
Massacre in Yavatmal due to domination dispute, murder of two, handcuffing of six accused