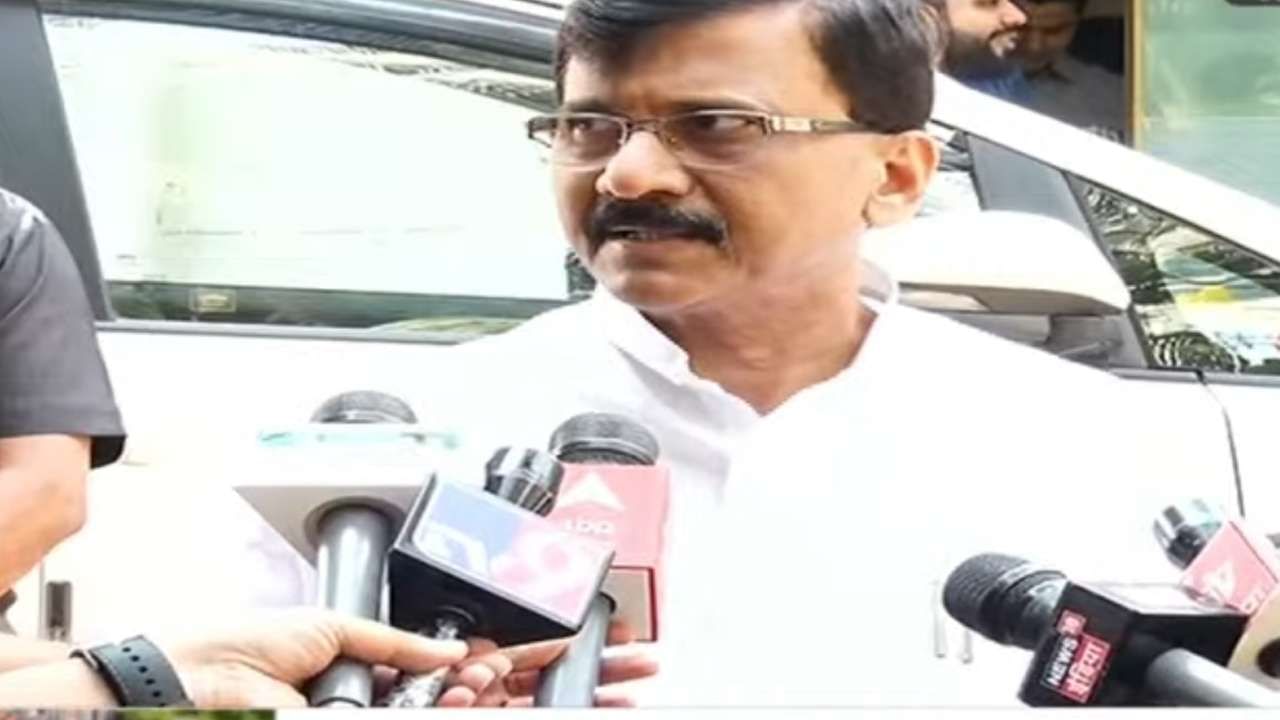 Sanjay Raut, MP, Shiv Sena
Mumbai: Ever since the Mahavikasaghadi government came to power in the state and Shiv Sena has become the Chief Minister, the situation of BJP has become like a frightened sheep due to the infestation of tigers in the herd, a statement has been made in the front page article of 'Saamana'. The front page article written on the backdrop of Dussehra rally has brought good relief to BJP. People are having a lot of fun listening to the current bizarre statements of BJP leaders. Again, 'forage' experiments are going on. In order to give an accurate answer to all of them, Maharashtra will have to take out weapons from the shami tree, a warning has been given in the editorial. Therefore, it is being speculated that party chief Uddhav Thackeray will make a strong political blow in today's Shiv Sena's Dussehra rally.
Delhi government struggles to keep Thackeray's government afloat
The Thackeray government has been working in Maharashtra for two years. The Delhi government has put a lot of effort into preventing this government from functioning properly. Political opponents have not missed a single opportunity to inflict wounds on the government by using all the weapons of lies. Delhi's policy is to weaken Maharashtra, to destroy Maharashtra's self-esteem and pride. But Suryaji Pisal, who is carrying the palanquin of this dishonest policy, is still being produced in Maharashtra and Maharashtra is most at risk from these enemies.
'Modi government will go to any level for the benefit of industrialists'
Load shedding in Maharashtra means the crisis of darkness is collapsing. The clumsy and corrupt management of coal by the central government has raised fears that five states, including Maharashtra, will be plunged into darkness. Why the sudden coal shortage? Did the central government create artificial coal scarcity for the benefit of privileged industrialists? Citizens no longer have faith in the central government. For the benefit of the industrialists, this trade government means that the East India Company can go to any level, said Tikastra Shiv Sena to BJP.
'Marathi people lose in Belgaum, people celebrate in Mumbai'
These hypocrites who see the Marathi man in the water, take the role of hostility towards the Marathi man, and think that the Marathi man has lost in Belgaum, are making a fuss in Maharashtra, today they are decorating 'Marathi Katte' in Mumbai. The Shiv Sena has said that even the mask of this hypocrisy for the Mumbai Municipal Corporation elections will not remain without removing the Marathi man.