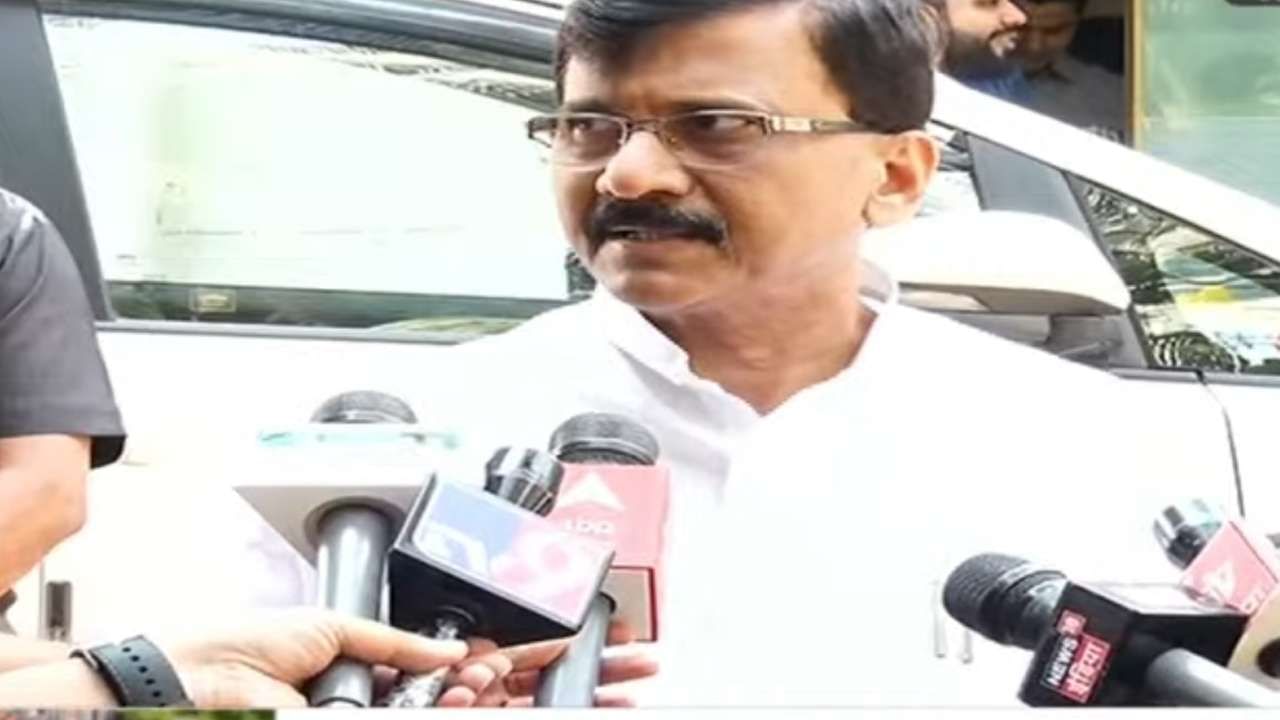 Sanjay Raut, MP, Shiv Sena
Pune: Shiv Sena MP Sanjay Raut has made a great comment on Pune Municipal Corporation elections and political mathematics. The mayor of Pune and Pimpri Chinchwad will be ours, said Sanjay Raut. However, he also mentioned Shiv Sena, Congress and NCP. "We will also try to adapt," Raut said. Raut has made a suggestive statement that the people of Pune want Shiv Sena to be the mayor in a city like Pune. Raut's statement has sparked a heated debate in Pune's political circles. (Pune, Pimpri-Chinchwad next mayor will be from Shivsena, MP Sanjay Raut's claim)
At the same time many patterns come and go in the state. But at present, the Thackeray-Pawar pattern is prevalent in Maharashtra. This is a currency pattern. Everyone has seen what could happen if the two major parties join the Congress. "We will not allow any division of votes in the upcoming municipal elections," Raut claimed.
Balasaheb Thackeray was constantly coming to Pune. We work as an organization in Pune. However, our mayor could not sit in Pune. Therefore, the workers, the people of Pune want. "Our dream is to have Shiv Sena mayor in Pune and Pimpri-Chinchwad," Raut said.
Even in my youth, I beat the Fadnavis
Many people think that I am still young. The play was very popular on the stage. Many people think that I am still young. I am still the Chief Minister… When we also go to Delhi, sometimes I think he will be our Prime Minister, said Sanjay Raut to Leader of Opposition Devendra Fadnavis.
What exactly did Fadnavis say?
Speaking at a program in Navi Mumbai, Devendra Fadnavis did 'Mann Ki Baat'. I don't think I'm the chief minister. The people have never let me know that I am not the Chief Minister. You have made me aware that I am still the Chief Minister, said Fadnavis. For the last two years, I have been in the public service without staying at home for a single day. Therefore, the people never let me feel that I was not the Chief Minister. I am doing great as Leader of the Opposition. On the day I receive the blessing of the people, I will come here to seek the blessings of the Goddess. So don't worry about it. I will definitely come. "I accept your invitation today," he said.
Other news:
'Remove Union Home Minister, punish the accused severely and give justice to the farmers', demands Rahul and Priyanka Gandhi to the President
Sharad Pawar is not a disciple of a raw guru who does not accept offers of power; Chandrakant Patil's counterattack
Pune, Pimpri-Chinchwad next mayor will be from Shivsena, MP Sanjay Raut's claim