In this, the form of the Goddess was adorned with all kinds of ornaments like Navratna necklace, diamond ornaments, side bands, sari, panjan, tarmandal, statue necklace, moon necklace, pachu necklace, masoli, hat. (Special decorations for Navratri at Vitthal Rukmini Temple, see photos)
1/5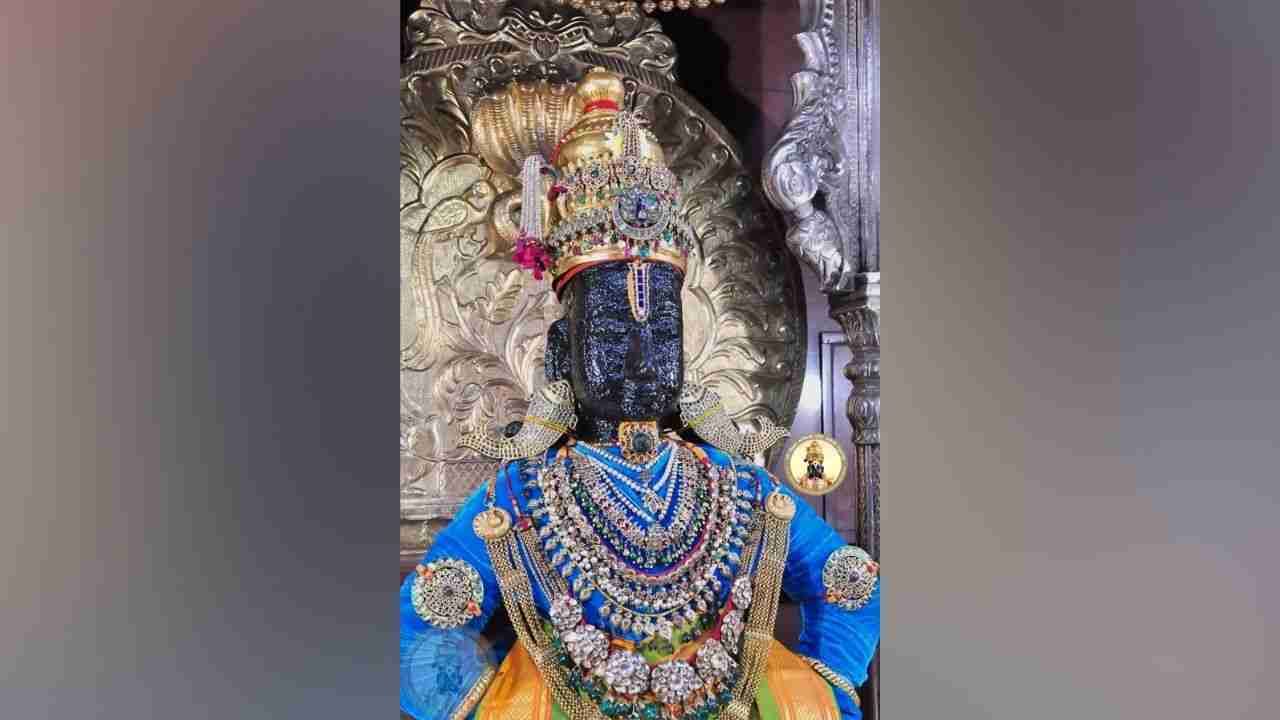 Mother Rukmini was worshiped as Goddess Durga on the eighth day of Navratra celebrations at the Sri Vitthal Rukmini Temple in Pandharpur.
2/5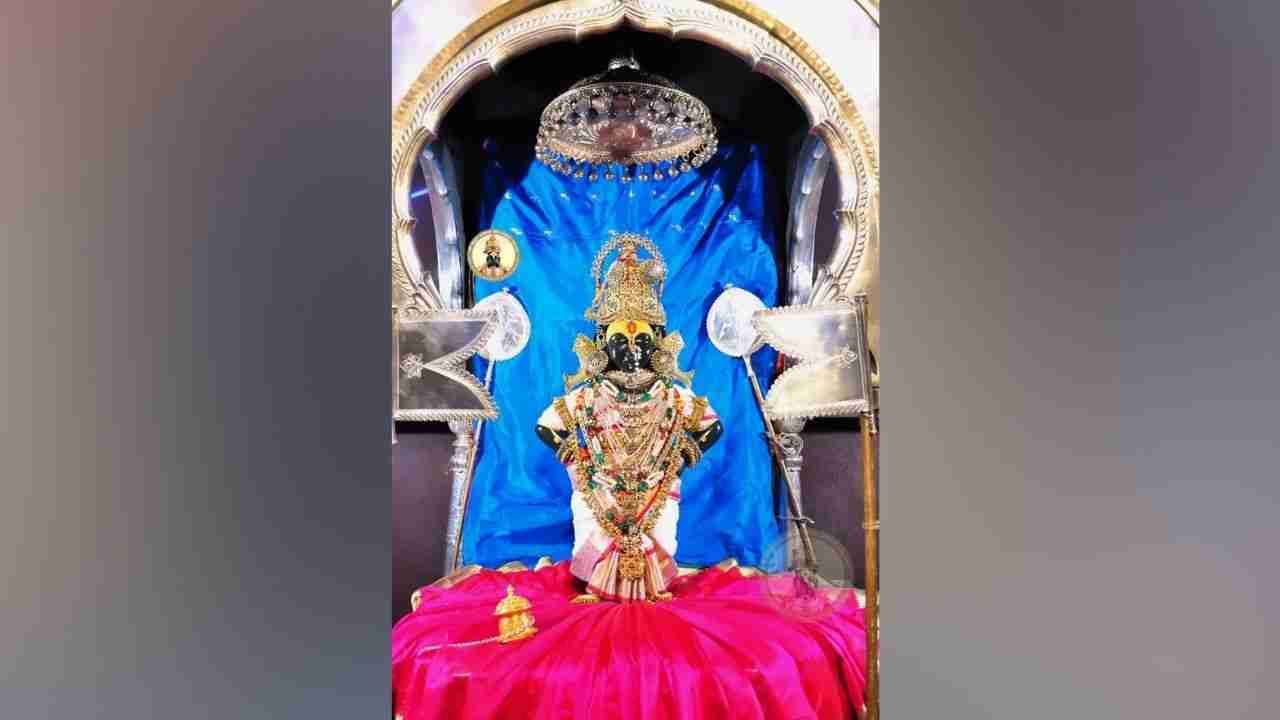 In this, the form of the Goddess was adorned with all kinds of ornaments like Navratna necklace, diamond ornaments, side bands, sari, panjan, tarmandal, statue necklace, moon necklace, pachu necklace, masoli, hat.
3/5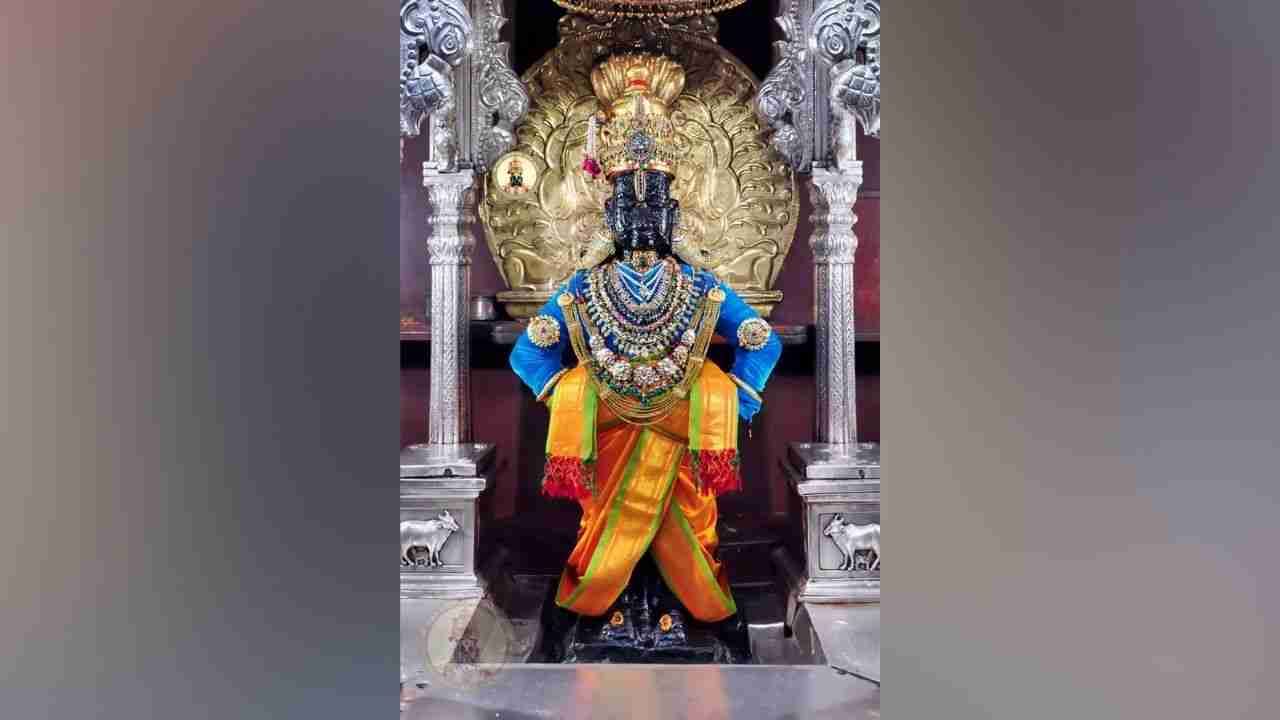 On the other hand, Sri Vitthala was adorned with a diamond necklace, tulsi necklace, side band, crown, necklace, box necklace, so the form of the shadow Vithuraya was more open.
4/5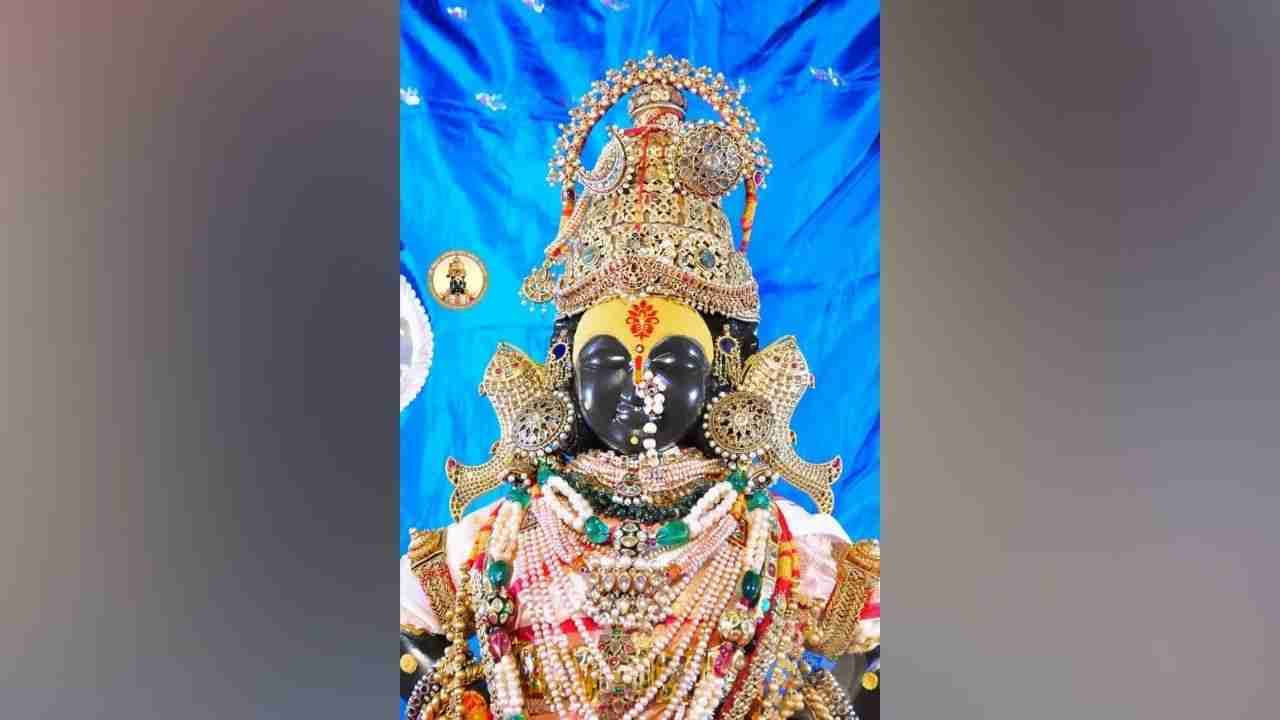 During Navratri, many women devotees from Pandharpur and the district flock to see this unique and attractive form of God.
5/5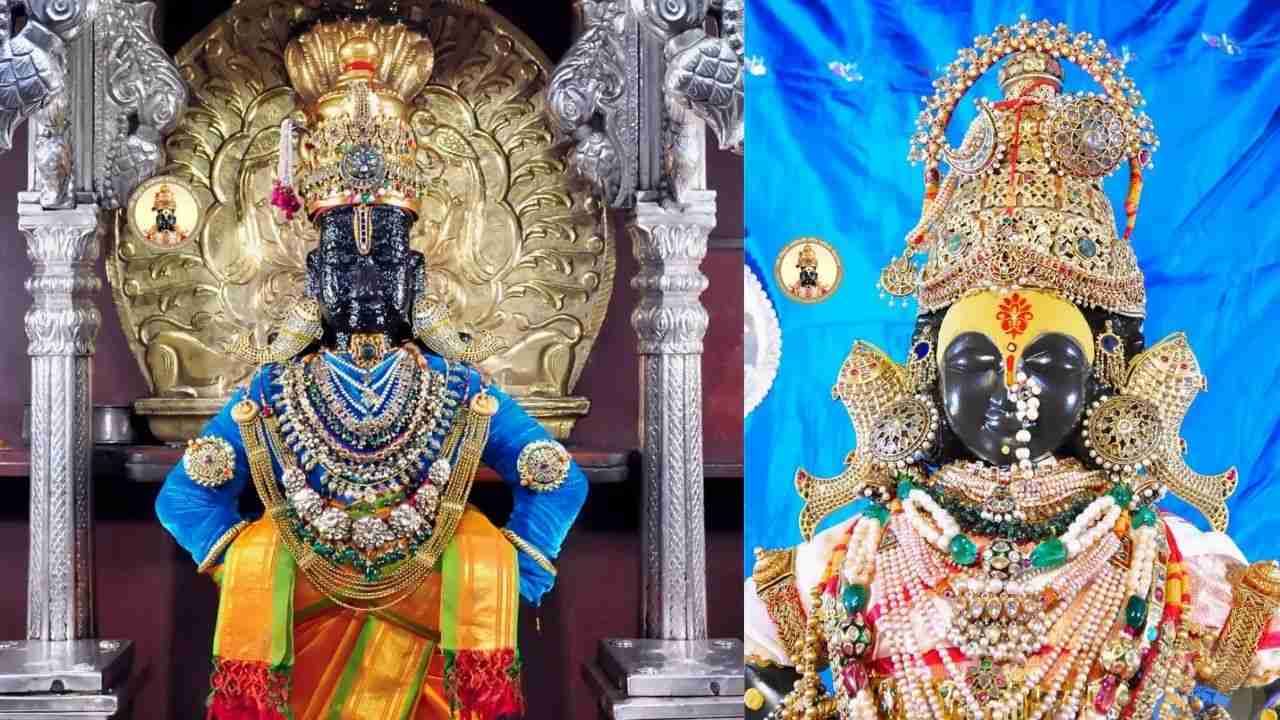 This attractive decoration was captivating the devotees.