The conflict between the Central Government Agency Narcotics Control Bureau (NCB) and the Government of Maharashtra is increasing.
It took a dramatic turn on Thursday when senior leader of the ruling Nationalist Congress Party (NCP) Nawab Malik leveled serious allegations against the NCB.
He said that this central agency had implicated his son-in-law Sameer Khan and two others in a false case in January this year.
What about Nawab Malik?
Nawab Malik showed two pictures to the people at a press conference and said that the place where the drugs were being seized is actually the NCB office.
He first showed the picture which NCB says is the site of the drug seizure.
He then showed the picture of the floor and chairs which made it appear that it was the NCB office. From this it appears that the seizure of drugs took place in the NCB office.
allegation of entrapment
Nawab Malik also said that the NCB maintains that the recovery of drugs took place from the crime scene.
This NCP leader also made other serious allegations against NCB. He said that two hundred kilograms of ganja was recovered, but the chemical analyzer report found that it is herbal tobacco, which is a special type of tobacco, which is not banned. They said,
"

It is really shocking that the people of NCB do not know the difference between Tobacco and Ganja.

---

Nawab Malik, Leader, Nationalist Congress Party
Malik said that the people of NCB have a kit, from which it is immediately known whether the recovered item is drugs or not, yet these people could not understand whether the recovered item is narcotics or not. They said,
"

This is a clear case of implicating people in false cases and I am saying this from day one that fraud is being done.

---

Nawab Malik, Leader, Nationalist Congress Party
Sharad Pawar's allegation
Let us inform that earlier NCP's tallest leader Sharad Pawar has also made similar allegations.
Pawar says that the central government is using CBI, Enforcement Directorate, Income Tax and Narcotics Control Bureau to suppress the opposition.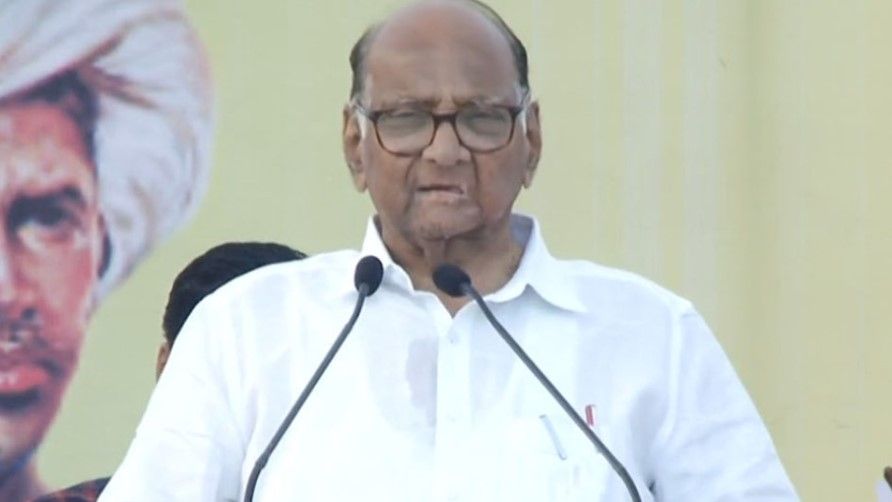 Pawar has questioned the functioning of NCB and said that this agency works under the pressure of the central government and is defaming the film industry.
Sharad Pawar questioned the functioning of NCB saying that it is a big agency of the Centre, but is doing less work against drugs as compared to Anti Narcotics Cell of Mumbai Police. He said that the NCB has seized drugs in very less quantity in the last few months while the ANC of Mumbai Police has seized more drugs.
Sharad Pawar said in Aryan Khan case that during the raid on Cruise, NCB selected such witnesses against whom cases were already registered. In such a situation, the question is arising whether Samir Wankhede does not already have a relationship with such people.