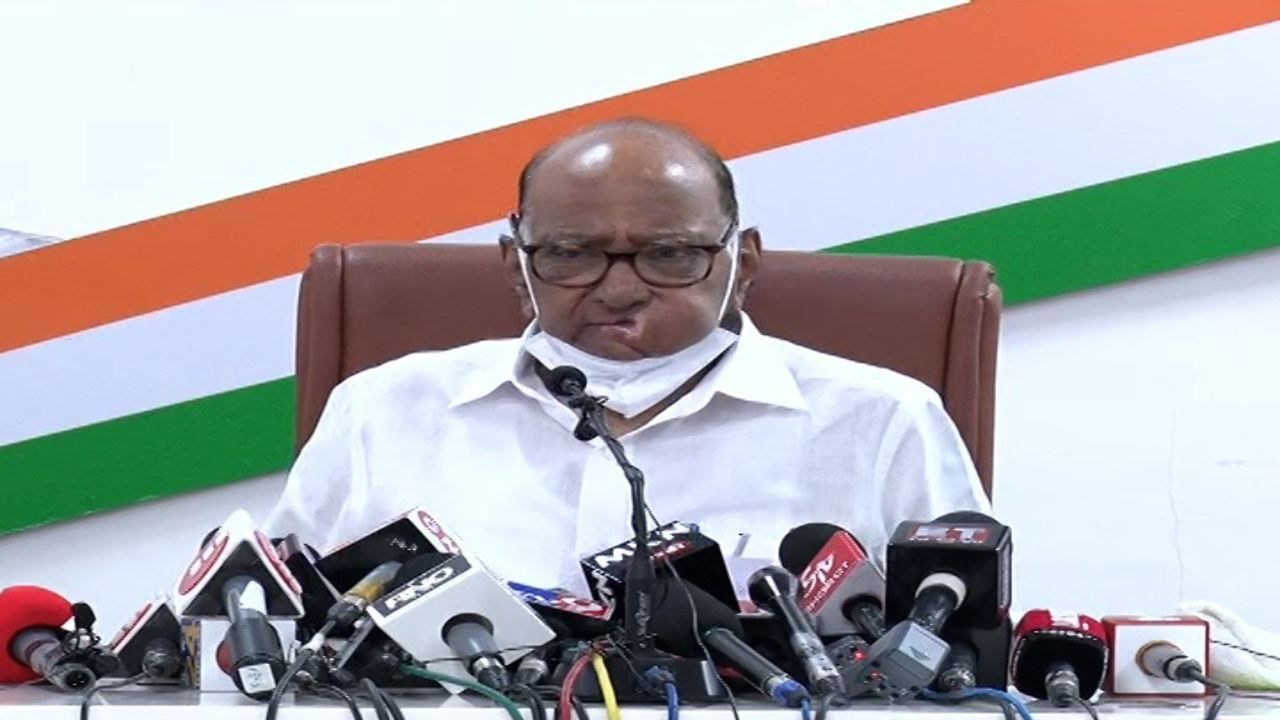 Sharad Pawar, President, Nationalist Congress
Mumbai : The Lakhimpur violence has led to strong politics in the BJP against the Mahavikas Aghadi in the state. Sharad Pawar had compared the Lakhimpur violence to the Jallianwala Bagh massacre. After that, why Pawar did not remember Jallianwala Bagh massacre during Maval firing? That is the question asked. Sharad Pawar has now given a strong answer to this question of Fadnavis. No political party leader was responsible for the shooting in Maval. Pawar said that it was a step taken by the police to maintain law and order. (Sharad Pawar's reply to Devendra Fadnavis's criticism on Maval Firing case)
Pawar's reply to Fadnavis
After presenting the issue of Lakhimpur, the former Chief Minister of Maharashtra made a statement. He asked what happened in Maval? He did a very good job of asking. Farmers died in Maval. But his death was not the leader of any political party. The charge was against the police. The police had taken some steps to maintain law and order. The firing on the farmers of Maval. The people were very angry with the authorities. The same situation is in the case of Lakhimpur today, said Sharad Pawar.
Hon'ble National President of NCP Sharad Pawar is addressing the press conference.

Click the link to view – https://t.co/KJfxhNbdWD@PawarSpeaks Pawar #SharadPawar #Pressconference

— NCP (@NCPspeaks) October 13, 2021
'..Then their knowledge will increase'
At the same time, the picture has changed in Maval. People know the facts. As it is a taluka in my district, I would say, in Maval taluka, there was Jansangh, then BJP. Rambhau Mhalgi was always a representative of Maval, said Pawar. Not only that, after realizing who did the work of provoking the people in Maval, there are NCP MLAs in Maval today. Sunil Shelke has been elected by a margin of 90,000. If there was anger in Maval, the NCP candidate would not have been elected by such a big margin. Pawar has also said that if former Chief Minister Devendra Fadnavis understands the situation of Maval, his knowledge will increase.
What exactly did Devendra Fadnavis say?
Farmers asking for water in Maval were fired upon. Do they have the moral right to protest? The Lakhimpur incident is reprehensible. But in Maval, farmers were fired upon. Didn't they remember Jallianwala Bagh at that time? Asking this question, Devendra Fadnavis has strongly targeted Sharad Pawar. Today's closure is the culmination of hypocrisy. Do they have the moral right to protest? This is also the question asked by Fadnavis.
Other news:
'I am still young', MP Sanjay Raut slammed Devendra Fadnavis
Deshmukh's house raided five times by the investigating agency, Sharad Pawar's brutal attack
Sharad Pawar's reply to Devendra Fadnavis's criticism on Maval Firing case