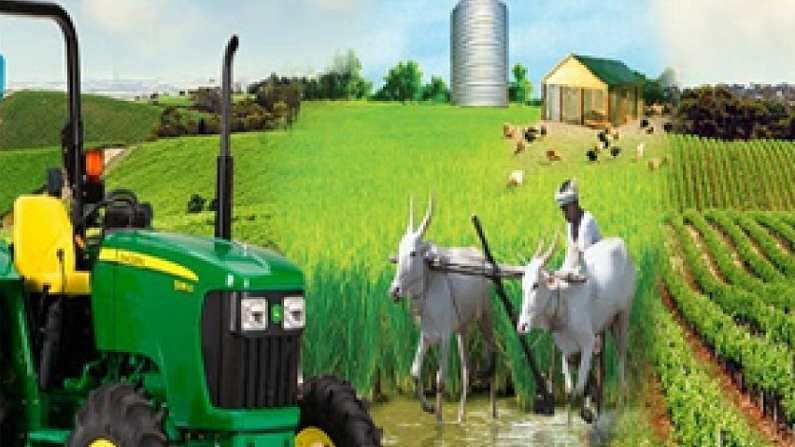 archived photographs
Latur: The rabbi season has come to an end. Therefore, planning for storage of fertilizers and seeds is underway at the government level. Every year, these seeds are distributed by the farming companies under the National Security Mission. Preparations were in full swing this year too, but the distribution of gram seeds, the main crop of the rabi season, will no longer be available to these farmers. So companies are going to suffer huge losses.
Farmers are encouraged by the Department of Agriculture to carry out various activities, and now that the decision has been made in the run-up to the Ain season, there will be huge losses. The importance of the manufacturing company is enhanced by the established farming companies implementing programs like seed production during kharif, rabi season. From this the farmers get good seeds and also the member farmers get two paise.
In a letter issued by Vikas Patil, Director, National Food Security Mission, his office said that in any case, the demand for seeds should not be reported to other seed suppliers while the government seed suppliers have certified seed balance. Therefore, farmers will not be able to sell seeds to companies.
Government has stock of gram seeds
Gram is the main crop during rabi season. Seed suppliers have a large supply of gram seeds this year. Therefore, orders have been issued to the District Superintendent of Agriculture to distribute government seeds before fulfilling the objective of seed distribution. So the farmer is ignoring the company's seed. Moreover, even if the seeds are distributed to the farmers, it is the responsibility of the District Agriculture Superintendent's Office to provide the subsidy, so no one dares to give permission to the companies.
Incentives are given in advance
Encouragement is given by the Department of Agriculture to set up a farmer company and implement new ventures. However, now the production of agricultural companies is increasing and the Department of Agriculture is using it for convenience. Therefore, the formation of agricultural groups is now being neglected. Farmers' production companies had demanded that such a policy should not be implemented. However, this has been ignored.
This is how the registration for a farmer producer company is done
There must be at least 10 farmers to set up a company. Apart from this, two different companies can also come together and form a farmer producer company. For this, it is necessary to fulfill the prescribed documents. The registration of the company can be done through the accountant, company secretary or lawyer. With the participation of women farmers in the farmer manufacturing company, the benefit of the schemes will be more. The proposal to establish a company was submitted to the concerned C.A. Opportunities are passed on to the Minister of Corporate Affairs through the Accountant and after that the Certificate of Incorporation is issued within eight days. Relevant information has been given by Agriculture Officer Zubair Pathan who is working in the Spirit Department of Agriculture Department at Beed. (Farmers' producer companies do not have the right to distribute seeds, agriculture department decides)
Related news:
Soybean costs Rs 5,000 per quintal and harvesting costs Rs 5,000 per acre
The requirement for compensation in Marathwada is Rs
Take care not to get electrocuted… Important news for every farmer