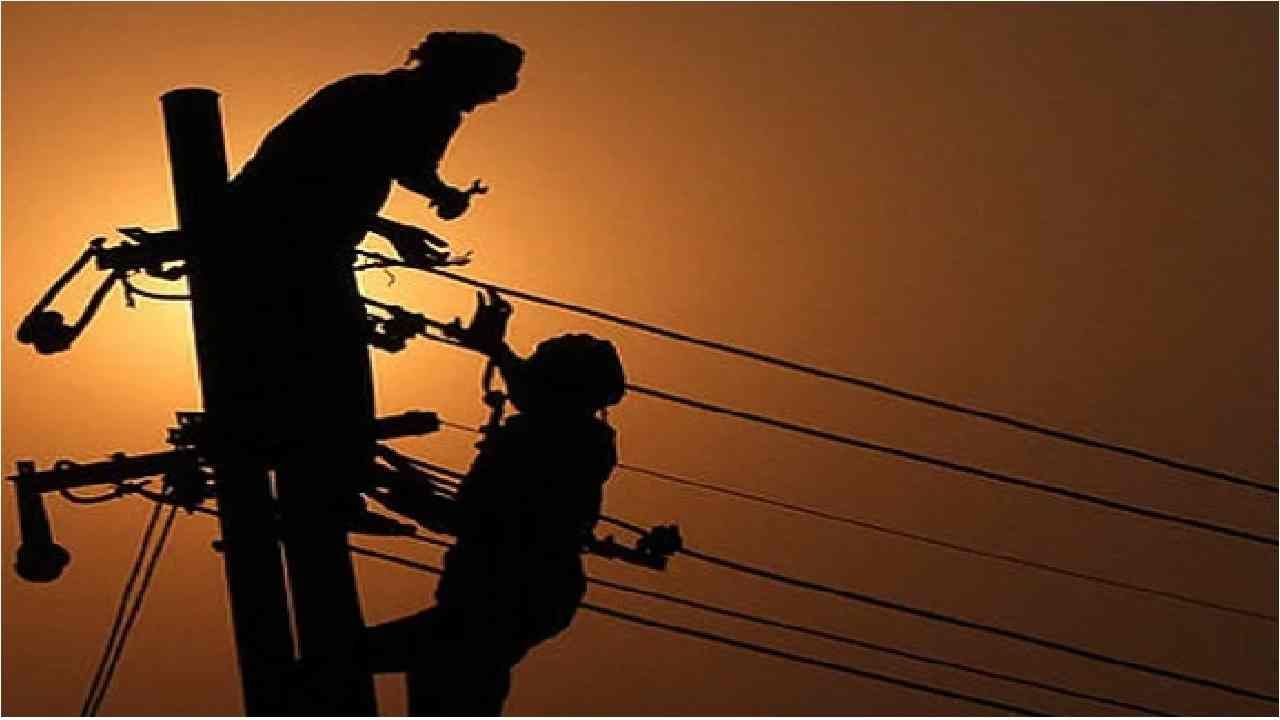 electricity crisis
Mumbai : The state as well as some states in the country are facing power shortage. Rising global coal prices have affected its supply. Due to all these reasons, Maharashtra is facing power crisis. The state government is criticizing the Center on this issue. On the other hand, BJP has claimed that Mahavikas Aghadi is responsible for this. BJP chief spokesperson Keshav Upadhyay on Thursday lashed out at the state government for falling into the abyss of irresponsible management of the alliance government.
Leading government's duplicity in power revealed
The Central Government's Coal India had sent a letter on March 9, 2021 stating that sufficient reserves of coal were available and that these reserves should be picked up as required. Coal India had sent a letter to the managers of thermal power plants at Bhusawal, Koradi and Chandrapur informing them of the available coal reserves. The letter was sent by Mahajenko on March 21, 2021, stating that the demand for electricity in the state had declined. On the one hand, the energy minister was saying that the increase in electricity bills was due to increased demand during the lockdown. On the other hand, the central government was being informed that the demand for electricity in the state had declined. This has exposed the duplicity of the alliance government, said Keshav Upadhyay.
Uddhav Thackeray should reveal
Also, due to the irresponsible management of the energy department, the people of the state are facing power shortage. Due to this, Upadhyay also demanded that Chief Minister Uddhav Thackeray should reveal all these things.
Shiv Sena leadership is silent out of helplessness
On the other hand, an action taken by NCP MLA Raju Navghare has created a lot of controversy. A 14 feet high full size statue of Chhatrapati Shivaji Maharaj will be erected in Wasmat city. When the statue arrived in Wasmat city, Raju Navghare got on a horse full of emotion and defeated Shivaraya. This action of Navghare has caused a wave of anger among Shiva lovers. On the same issue, Upadhyay has demanded that the state government take immediate action against the MLA. "The NCP leadership has not yet commented on the incident. This shows that the NCP has come to power. The Shiv Sena leadership is helplessly silent about this incident, "said Upadhyay. Also, the Rs 10,000 crore package announced by the state government for the farmers is a joke of the farmers. The aid announced by the government is very meager considering the extent of the loss to the farmers, "Upadhyay alleged.
Other news:
Ait Raja's behavior, beggar's behavior, such a government will celebrate Holi drawn by Thackeray: Sadabhau Khot
… 56 MLAs of Shiv Sena would have appeared with BJP; Gulabrao Patil's Chandrakantdada tola
Shiv Sena's Ranaragini rushed to the aid of Chakankar, Chitra Wagh from Manisha Kayande
(BJP spokesperson Keshav Upadhyay criticizes Maha Vikas Aghadi on electricity crisis)