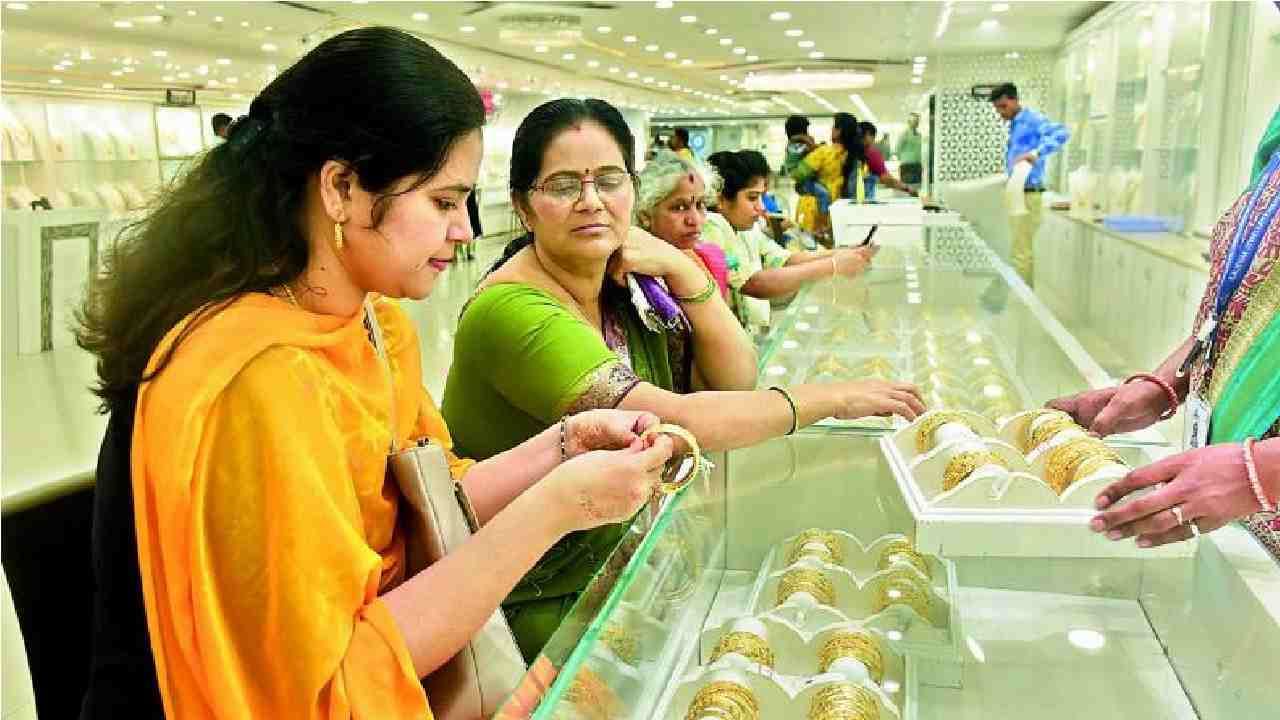 Representative photograph
Aurangabad: From Navratri onwards, the enthusiasm of the consumers in the Aurangabad market has gradually increased. Due to Dussehra on two days, there is a rush of customers to buy clothes, electronics, automobile industry as well as other household and decorative items. Consumer footsteps are turning to the market as corona stocks have also declined in the last few days.
Dussehra: One of the three and a half moments
It is considered auspicious to buy something new on the occasion of Dussehra, which is one of the three and a half moments. Therefore, traders are also preparing for this moment. Traders have also been seen offering great discounts on a variety of items.
Clothing Market: Combo offer on branded
The garment market in Aurangabad has seen a huge rush for the past few days. Gulmandi. The cloth shop in Tilakpath, Paithangate area is almost visible for shopping. Traditional sarees are also in great demand along with various designer sarees. Also, readymade garments are in high demand among the youth. Some places are also getting discounts and combo offers on branded clothes.
Bullion: Prefer lightweight jewelry
There is a picture of vibrancy in the bullion market too. Newly designed jewelery has come in the market and mainly light weight jewelery including Mangalsutra, Bangles, Chinchpeti are appearing among the consumers. Demand for this specialty has grown significantly as a result of recent corporate scandals. On October 13, 22-carat gold was quoted at Rs 47,200 per tonne, while pure silver was quoted at Rs 64,500 per kg in Aurangabad. Attractive discounts are also being offered at specific gold-and-silver jewelery shops in the city.
Demand for smart TVs and home theaters has increased
The home and kitchen appliances market is also seeing a huge influx of customers. Demand for laptops, mobiles, smart TVs, home theaters including refrigerators, washing machines, mixers, microwaves, toasters, juicers, bread makers, water purifiers has increased in the market.
The number of four-wheeler buyers is high
The vehicle market is also seeing a good turnout due to this year's Dussehra. There has been a rush for booking of vehicles since last month. The number of customers buying four-wheelers has increased significantly this year, traders said.
Other news-
Aurangabad: Famous Khultabad Urus has no cultural programs this year, Yatra canceled, appeal to children and old people to stay at home
Abb! Aurangabad Municipal Corporation recovered Rs 2 crore in a single day, speeding up the collection drive