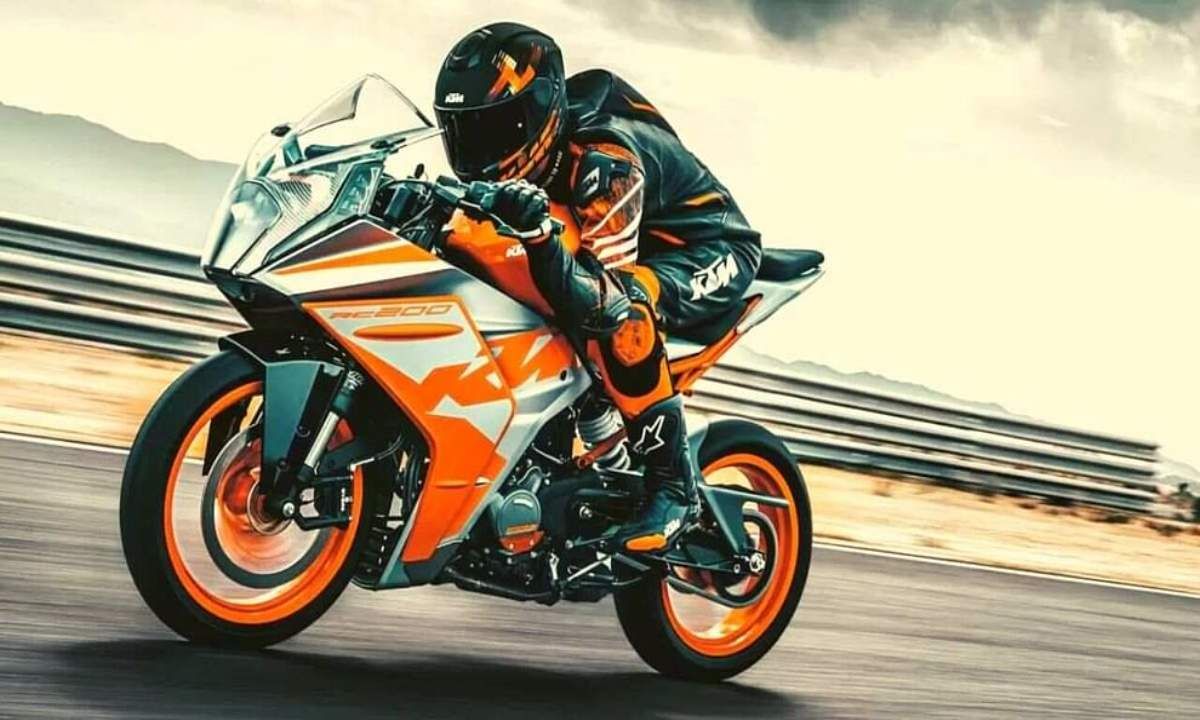 KTM RC 200
Mumbai : In less than a month and a half, KTM has introduced new generation RC 125, RC 200 and RC 390 bikes for the global market. Since then the company has now launched the RC 390 in India along with the new RC 125 and RC 200. According to the brand, many changes have been made to the design and hardware of the 2022 KTM RC series. (2022 KTM RC 125, KTM RC 200 launched in India at starting price of Rs 1.8 lakhs)
The 2022 KTM RC 200 is priced at Rs 2.09 lakh (ex-showroom) and features a new chassis, improved ergonomics, updated electronics and GP-inspired styling. Some notable features include a new adjustable handlebar, LCD dash instrument cluster. Also, the capacity of the fuel tank has been increased from 9.5 liters to 13.7 liters. New LED headlamps and a larger airbox have been added. The split steel trellis frame is light and rigid. The new motorcycle also gets a Supermoto ABS.
The wheels are also more powerful and lighter than before, while the new bike is controlled by 320mm front disc and 230mm back disc brakes. For design, the company says the new fairing is customized for better aerodynamics.
Features of 2022 KTM RC 200
Other highlights of the motorcycle include curved radiator, strong front axle, windscreen with updated laser design, integrated front position lamp with front blinker, aluminum cast and split pliable grab. The India-Spec 2022 KTM RC 200 includes all the features of the International variant and an all new LED headlamp system. The new generation KTM RC 200 will have a WP Apex large piston front fork and a new WP Apex shock absorber on the rear.
For performance, a 199.5 cc single-cylinder liquid-cooled four-stroke fuel-injected engine with a twin overhead camshaft is used. Also claimed is a larger airbox. Bookings for the 2022 KTM RC 200 and KTM RC 125 have begun at the official KTM dealership and production will begin shortly before reaching the showroom. The down payment for a motorcycle is only Rs 25,000. Customers can avail special finance schemes at this time.
Other news
In the Ducati SuperSport 950 motorcycle market, find out the price and features
The much awaited Tata Punch launches in India, book a fantastic micro SUV for Rs 21000
Ready for MG Astor launch, find out what the car will look like, price and features
(2022 KTM RC 125, KTM RC 200 launched in India at starting price of Rs 1.8 lakhs)