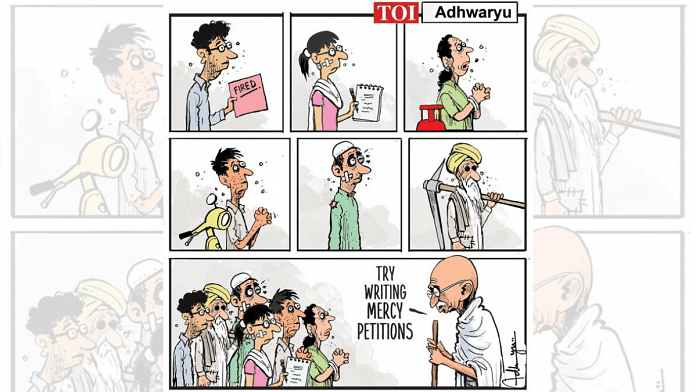 Text Size:


Cartoons selected by ThePrint's editors have previously been published in other publications. For example- print media, online or on social media.
today's Featured Cartoons In Sandeep Adhwaryu takes a jibe at the Union Defense Minister's statement that Mahatma Gandhi had advised Savarkar to file a mercy petition to the British government. Through this cartoon, he is raising the issues that the common people are facing.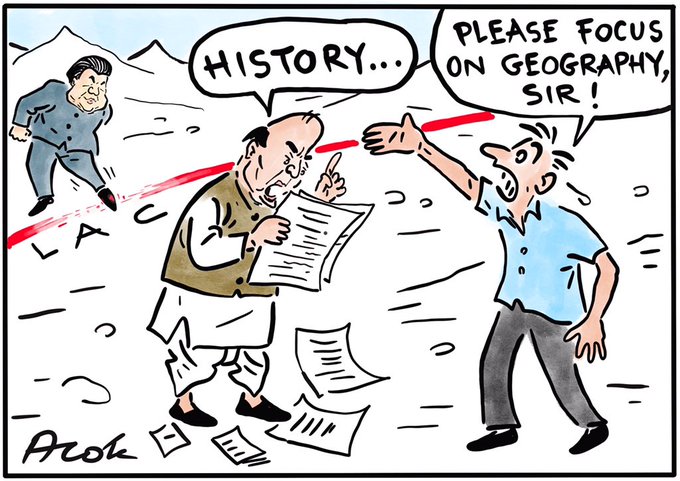 Alok is constantly advising the Defense Minister to focus on the Line of Actual Control (LAC) instead of history.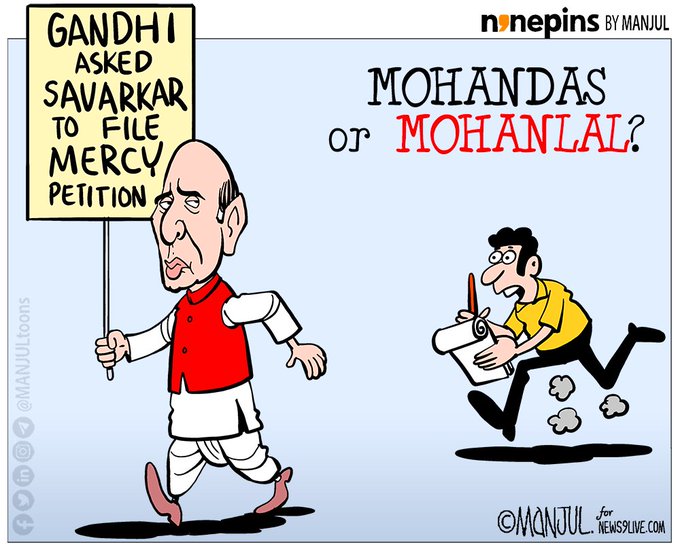 Manjul also Rajnath Singh is also targeting Rajnath Singh. He is referring to the old mistake of the Prime Minister in which he called Gandhi 'Mohanlal' instead of Mohandas.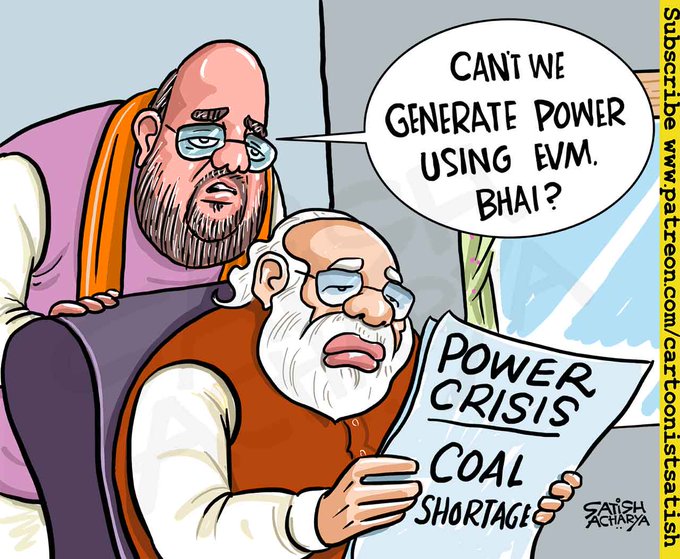 Satish Acharya shows the concerned Prime Minister Narendra Modi and Union Home Minister Amit Shah discussing measures to solve the coal and power crisis.
Good journalism matters, even more so in times of crisis
ThePrint brings you the stories you should read, from where they're happening
We can only keep this going if you support us with our reporting, writing and photos.
subscribe now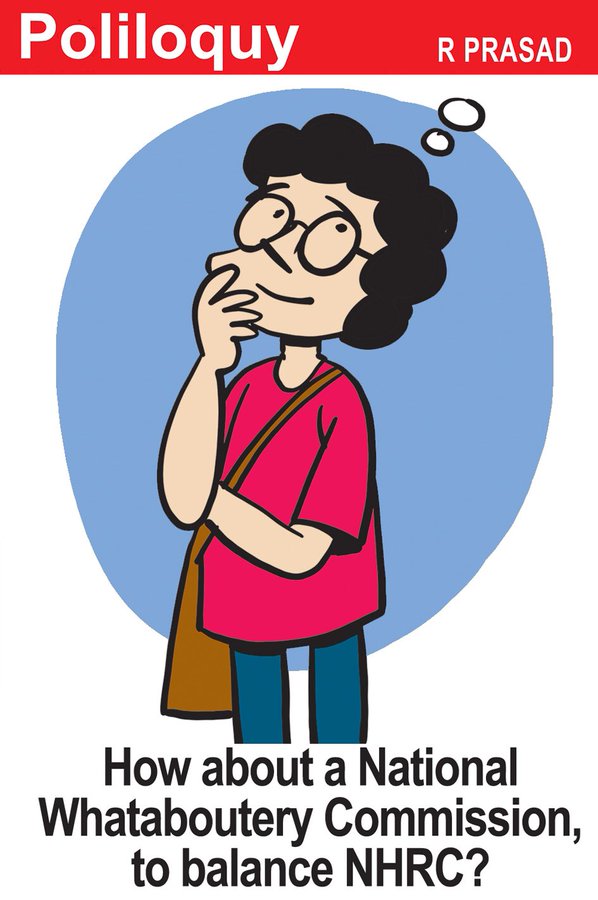 R. Prasad has criticized Prime Minister Narendra Modi's statement which he made on the foundation day of the National Human Rights Commission. He had said, 'India should stay away from those who malign the image of the country under the guise of raising the issue of human rights violations'.
(Click here to view these cartoons in English.)
Good journalism matters, even more so in times of crisis
Why the news media is in crisis and how can you handle it
You are reading this because you value good, intelligent and fair journalism. We thank you for this belief.
You also know that an unprecedented crisis has arisen in front of the news media. You will also be aware of the news of heavy salary cuts and layoffs in the media. There are many reasons behind the collapse of the media. But a big reason is that good readers are not understanding the right value of good journalism.
There is no dearth of qualified reporters in our newsroom. We have one of the best editing and fact checking teams in the country, as well as a team of renowned news photographers and video journalists. It is our endeavor to make India's best news platform. We are working hard in this effort.
ThePrint believes in good journalists. Gives right salary for their hard work. And you must have seen that we do not hesitate to spend as much as we can to get our journalists to the story. All this costs a lot. There is only one way for us to continue this good quality journalism – enlightened readers like you, open a little heart and a small wallet to read it.
If you feel that we deserve your support for a fair, independent, courageous and question-asking journalism, click on the link below. Your love will decide the future of ThePrint.
Shekhar Gupta
Founder and Editor-in-Chief
subscribe now