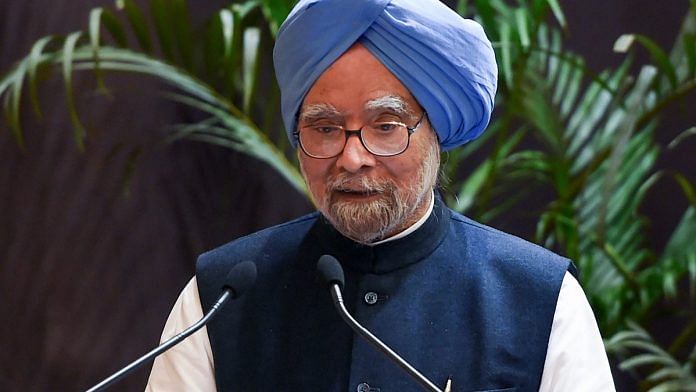 Text Size:


New Delhi: Former Prime Minister Dr Manmohan Singh was admitted to the All India Institute of Medical Sciences (AIIMS) here on Wednesday due to ill health. Congress sources have given this information.
A source said, "Two days back, he developed fever and today he has been admitted on the advice of doctors. He has been kept under the care of doctors and there is nothing to worry about.
In April this year, Manmohan Singh was also infected with Corona and was discharged after a few days of treatment at AIIMS. The former prime minister had taken two doses of corona vaccines on March 4 and April 3.
Last year, Manmohan Singh was admitted to AIIMS even after having a reaction and fever due to a new drug. He was discharged from the hospital after several days.
Manmohan Singh is a senior Congress leader and is currently a Rajya Sabha member from Rajasthan. He was the Prime Minister of the country from 2004 to 2014. He had heart bypass surgery at AIIMS in 2009.
---
Read also: Narendra Modi is the 'incredible narrator' of India, why has he remained the same for the last 20 years?
---
Good journalism matters, even more so in times of crisis
Why the news media is in crisis and how can you handle it
You are reading this because you value good, intelligent and fair journalism. We thank you for this belief.
You also know that an unprecedented crisis has arisen in front of the news media. You will also be aware of the news of heavy salary cuts and layoffs in the media. There are many reasons behind the collapse of the media. But a big reason is that good readers are not understanding the right value of good journalism.
There is no dearth of qualified reporters in our newsroom. We have one of the best editing and fact checking teams in the country, as well as a team of renowned news photographers and video journalists. It is our endeavor to make India's best news platform. We are working hard in this effort.
ThePrint believes in good journalists. Gives right salary for their hard work. And you must have seen that we do not hesitate to spend as much as we can to get our journalists to the story. All this costs a lot. There is only one way for us to continue this good quality journalism – enlightened readers like you to read this with a little heart and a small wallet.
If you feel that we deserve your support for a fair, independent, courageous and questionable journalism, click on the link below. Your love will decide the future of ThePrint.
Shekhar Gupta
Founder and Editor-in-Chief
subscribe now