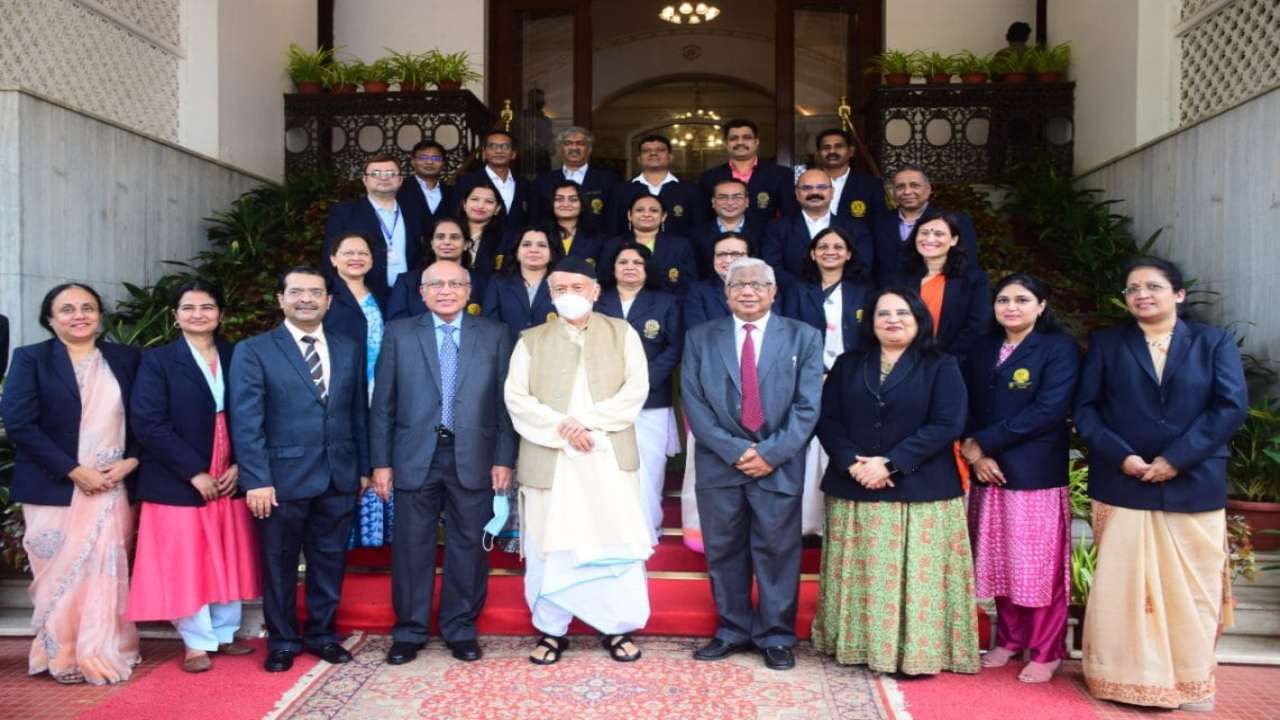 Birla College of Kalyan appreciated by the Governor
Mumbai : On the occasion of the golden jubilee year of the establishment of Birla College, Kalyan and the birth centenary year of the founder Basant Kumar Birla, a special postage stamp and cover with a picture of the college was released by Governor Bhagat Singh Koshyari at Raj Bhavan on Thursday (October 14). On this occasion, Koshyari appreciated the Birla family and their educational institutions. "The Birla family, which has a close relationship with Mahatma Gandhi, added charity and social responsibility to the industry. The name of the Birla group is revered as it nurtures Indian culture and values ​​in its educational institutions, "said Governor Bhagat Singh Koshyari.
The event was graced by Aditya Birla Kendra's Rural Development and Social Activities President Rajshri Birla (via remote), the College's Board of Governors Chairman Omprakash Chitlange, Director Dr. Naresh Chandra, Principal Post Master General of Maharashtra and Goa Harish Chandra Agarwal and Principal of Birla College Avinash Patil were present.
'Try to be an opinion university'
The Governor congratulated the Birla College for achieving excellent marks of NAC by enhancing its quality after gaining autonomy. The governor appealed to the college to become a reputed university after this and gain fame in the country.
"Be it Bits Pilani or Birla School, Birla only prioritized quality. If all the work in the country is done with quality, then poverty and unemployment in the country will be eliminated. "The new education policy emphasizes value education and education should be based on ethics and morality," he said.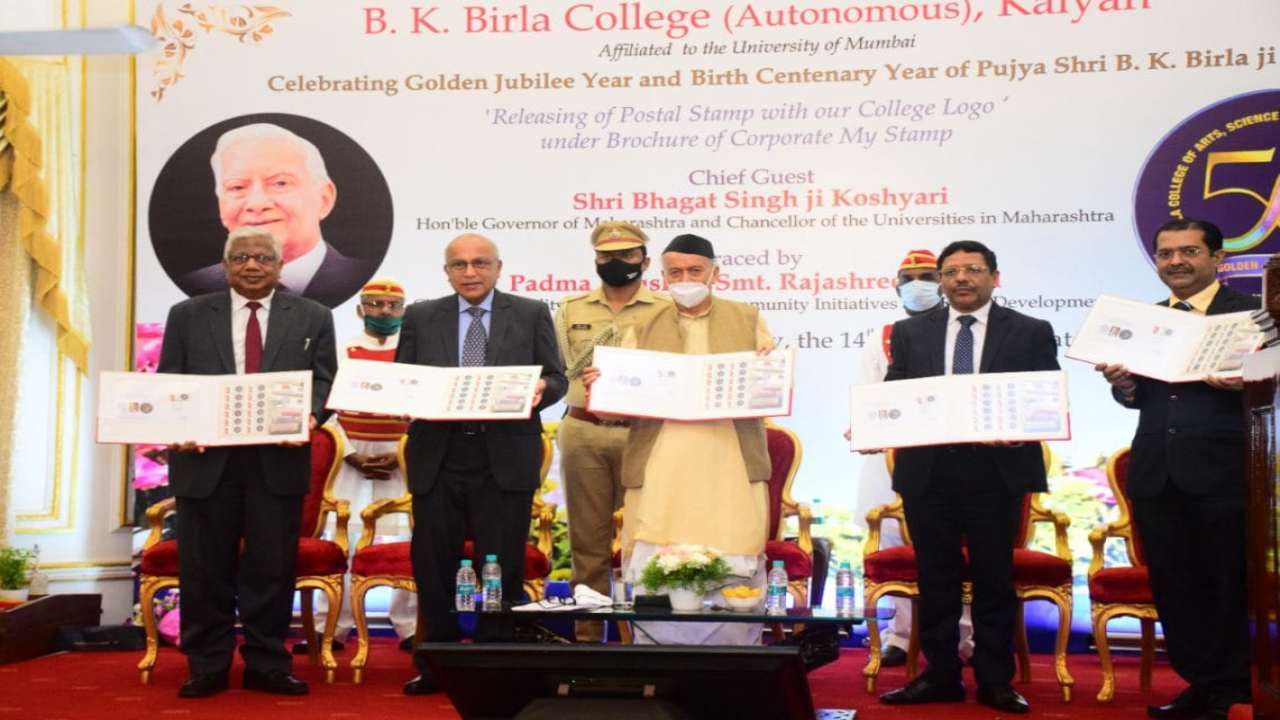 Brief information about Birla College, Kalyan
Birla College in Kalyan West is one of the reputed colleges in Kalyan-Dombivali, Bhiwandi and surrounding cities. B.Sc. in Kalyan West for higher education after class X-XII. K. Thousands of students in the city want to get admission in Birla College. Quality education in college benefits every student. Apart from this, the discipline in the college premises is also commendable. Education related to various fields is imparted in this college. Therefore, this college has a reputation all over the country.
And:
Big news! Anant Karamuse assault case, Jitendra Awhad arrested first then immediately after bail
VIDEO: What happened that NCP MLAs cried loudly? Will an apology settle the dispute?