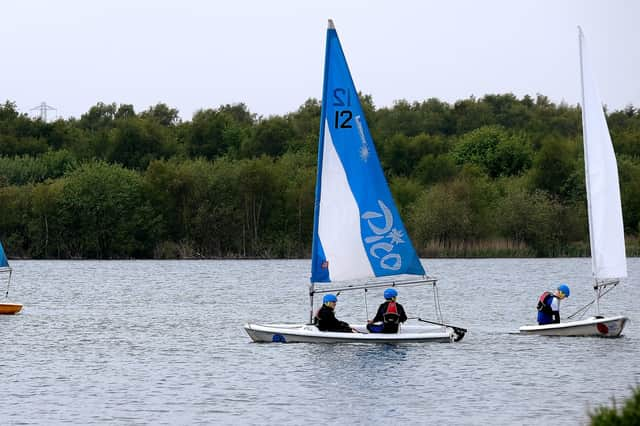 RS News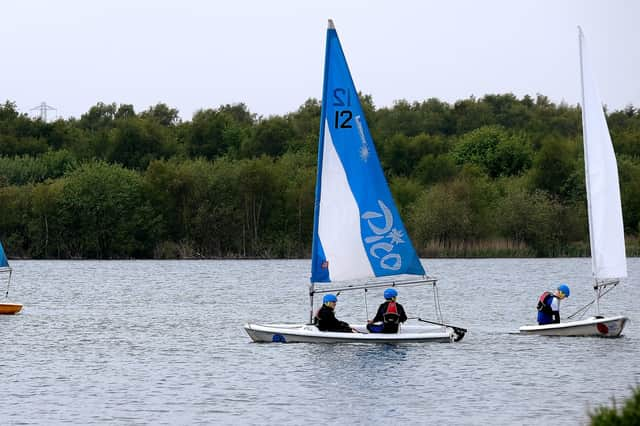 North Yorkshire Water Park is hosting an anti-app dating event
Tinder is celebrating its 10th anniversary this month and the popular water sports attraction wants to encourage people to put down their phones and grab a wet suit by hosting just one event, where fun seekers and adrenaline junkies can meet like-minded people. in an effort to find love.
The dating event, called Wat-er Way to Find Love, will take place at 4.30pm on Saturday 1 October when the Aquapark's new Hero will be reserved exclusively for those looking to find a new partner as they splash around and take in the variety. obstacles including slides, swings, trampolines and balance balls.
Romantic couples can enjoy a free glass of prosecco and nibbles in a mingling session at the Café @ North Yorkshire Water Park, where they can get to know each other.
Hoping to see sparks fly, another couple will be invited back to the water park on the official first date, where they can enjoy other activities and build a deeper connection as they run on the Zipline and try their hand at Stand Up Paddleboarding.
North Yorkshire Water Park is not only a destination for singles but also provides the perfect date spot for couples looking to inject more fun into their relationship with activities – from Wakeboarding to Kayaking, there's something to get hearts racing all around. .
Gareth Davies, general manager at North Yorkshire Water Park said: "With so many people turning to dating apps like Tinder or Hinge to find love, many are missing out on the thrill of meeting people in person and the thrill of feeling that instant connection.
"What better way to find like-minded and interesting people than to literally dive in first and join a session like this? We wanted to show everyone that dating doesn't just have to involve swiping left or right and there is still a place to meet that perfect person face to face!
"It's a great opportunity to take in a new Aquapark Hero one last time before we close for the season and a great chance to get a new companion just in time for Christmas!"
Water-er's Way to Love takes place at Wykeham attraction at 4.30pm on Saturday October 1, with tickets costing just £12 per person, which includes an hour's session in the Aquapark, full wetsuit hire and a free glass of Prosecco and breasts. If you're looking to find some love, sign up now by visiting www.northyorkshirewaterpark.co.uk