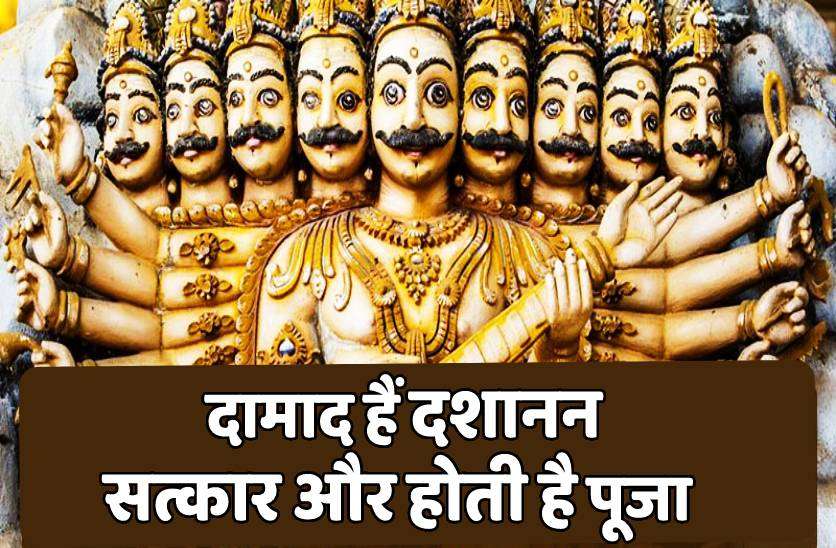 Mandsaur. The unique belief of Mandsaur is associated with Dussehra, which is celebrated as the victory of religion over unrighteousness. That is why in Mandsaur, Dashanan is considered as his Jamai and he is worshiped as Jamai.
Due to being jamai, women go in veil in front of the statue of Ravana. On the day of Dussehra, the idol of Ravana is worshiped in the morning and in the evening it is burnt at Godhuli Bela. All this hospitality takes place in Khanpura under the supervision of Namdev Samaj. Earlier the city was known as Dashpur. A permanent statue of Ravana has been built there. This statue is installed at a place called Rundi in Khanpura area. The society worships this idol.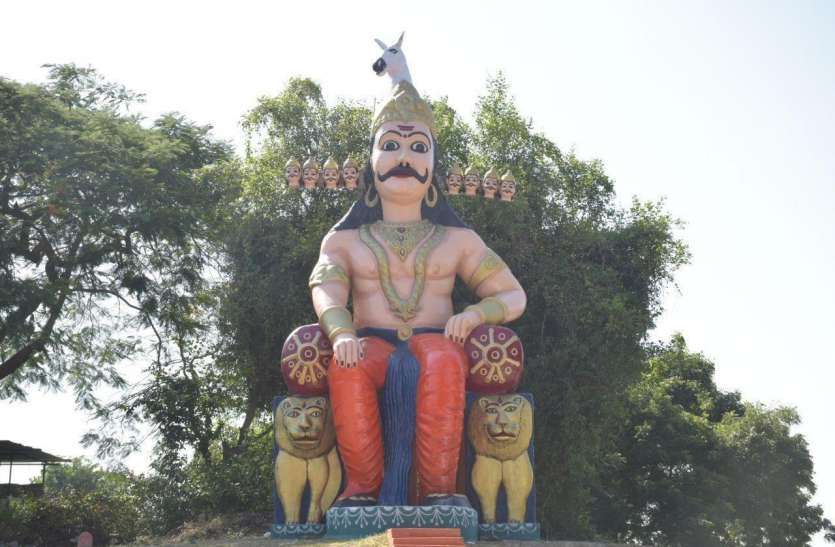 donkey's head
It is said that for more than 200 years, people have been worshiping the Ravana statue. Earlier there was an old idol. Now it has been installed in a new form. It has 10 heads, but a donkey's head was placed over the main mouth as a symbol of his corrupt intelligence.
Disease is cured by tying a thread
Not only this, it is believed that tying a thread on the feet of Ravana here cures diseases. In this village people worship Ravana as Baba. The thread is tied in the right leg. Along with this, praying for the prosperity of the area, keeping the people of the city including society away from diseases and protecting them from natural wrath, they offer prayers.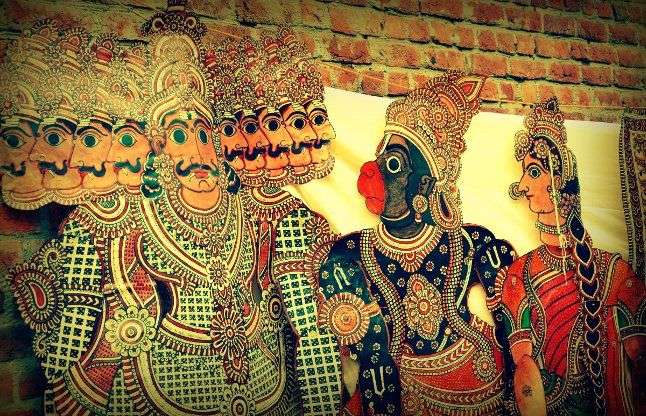 ask for forgiveness
The people of Namdev Samaj gather here on the day of Dussehra. Then they worship there. After that the armies of Rama and Ravana leave. Before killing Ravana, people stand in front of Ravana and ask for forgiveness. During this it is said that you had kidnapped Sita, so Rama's army has come to kill you. After that, darkness falls on the statue site and then as soon as the light comes, Rama's army starts celebrating.
Worship for good, combustion for evil
Ashok Bagherwal, president of Namdev Samaj, said that this tradition is going on since years ago. Our ancestors have also been worshiping. We are also doing the same. According to the legend, Ravana is considered the son-in-law of Mandsaur. Ravana was a learned Brahmin and a devotee of Shiva. In such a situation, the tradition of worship started for his goodness and vitality. Due to this, Namdev Samaj has been worshiping for years and the society is still following this tradition. Ravana had acted like Sitaharan. Due to this evil, Ravana combustion is also done in the evening at Godhuli Bela.