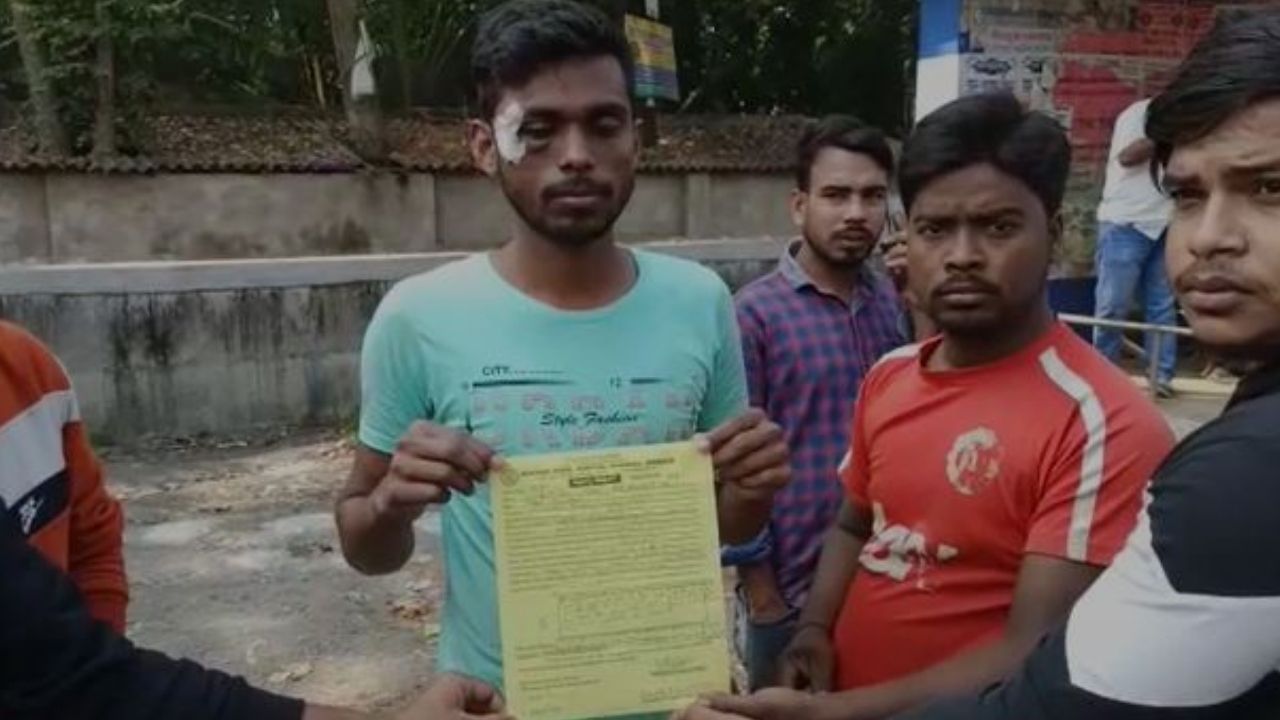 Civic Volunteer: Civic police after beating a student with a gun while protesting for no reason. The college student was beaten by the civic police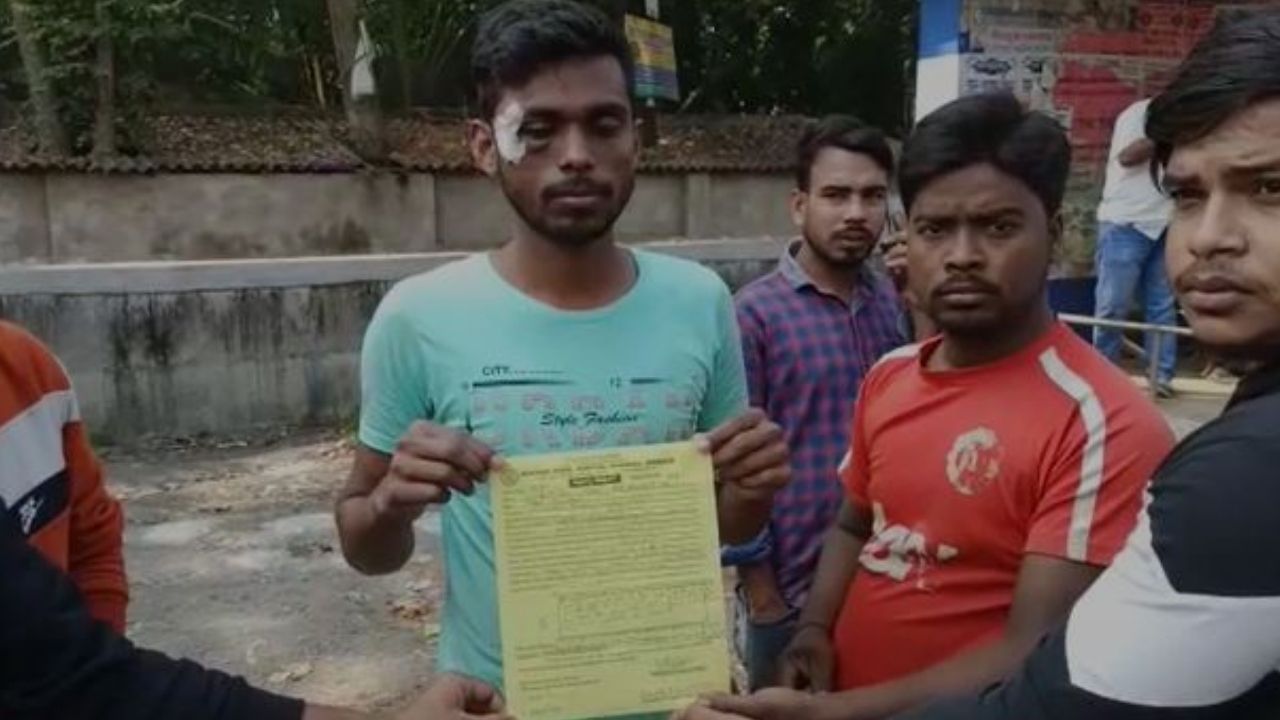 A complaint was lodged against the civic police at the police station
Birbhum: A civic police officer was involved in the beating of a college student. Not only that, but he was also accused of beating the student and breaking his head.
The venue is Birbhum. The name of the accused civic police is Gulzar Sheikh. He is working as a civic volunteer in Murari police station.
What happened?
It is learned that Saiful Sheikh, a third year student of Murari College. Saiful and some of his friends were going to see Jalsa together last night. Allegedly, the civic police suddenly saw Saiful's friend and started cursing him. Gulzar Sheikh's work surprised the college student and his friends. But Saiful did not stop as the language of sarcasm continued to grow. He protested against his friend for no reason. After that the civic police attacked him.
Allegedly, the civic police started beating him one by one with the butt of a pistol. In the incident, Saiful burst on the right side of his forehead. There is constant bleeding. He was later rescued and taken to Murari Rural Hospital. Saiful Sheikh has lodged a written complaint against the six persons including the civic volunteer at Murari police station.
Injured student Saiful said about the incident, "The civic police are running a gang here. Yesterday a friend of mine and I were going to listen to Jalsa. Suddenly they saw my friend and started cursing. They were drunk. They had no consciousness. Gulzar started hitting Barry on the head with the butt of his gun when I wanted to know why he was abusive. He died on the spot. There were six of them together. I am protesting this incident. I have already lodged a complaint against six of them at the police station. We demand that the police arrest them and punish them severely. "
It is to be noted that the story of the beating of Bhatar's Civic Volunteer also came in the headlines during Kalipujo. Clashes between the two sides centered on the fireworks display. Civic police were arrested due to the clash. It is learned that the name of the civic police was Kaushik Roy. The other accused are Chiranjit Bhattacharya, Ramakrishna Roy, Rinku Roy, Milon Mallick, Raju Sana and Ramakrishna Roy. Each of them lives in the village of Barabelun in Bhatar. Police sent the detainees to Burdwan court.
Read more: SSC Recruitment: Case Against Group D Recruitment! The commission went to the division bench again

West-bengal TV9 Bangla News,West-bengal Latest Bangla News,West-bengal News in Bangla TV9 Bangla | TV9 Bangla News
#Civic #Volunteer #Civic #police #beating #student #gun #protesting #reason #college #student #beaten #civic #police