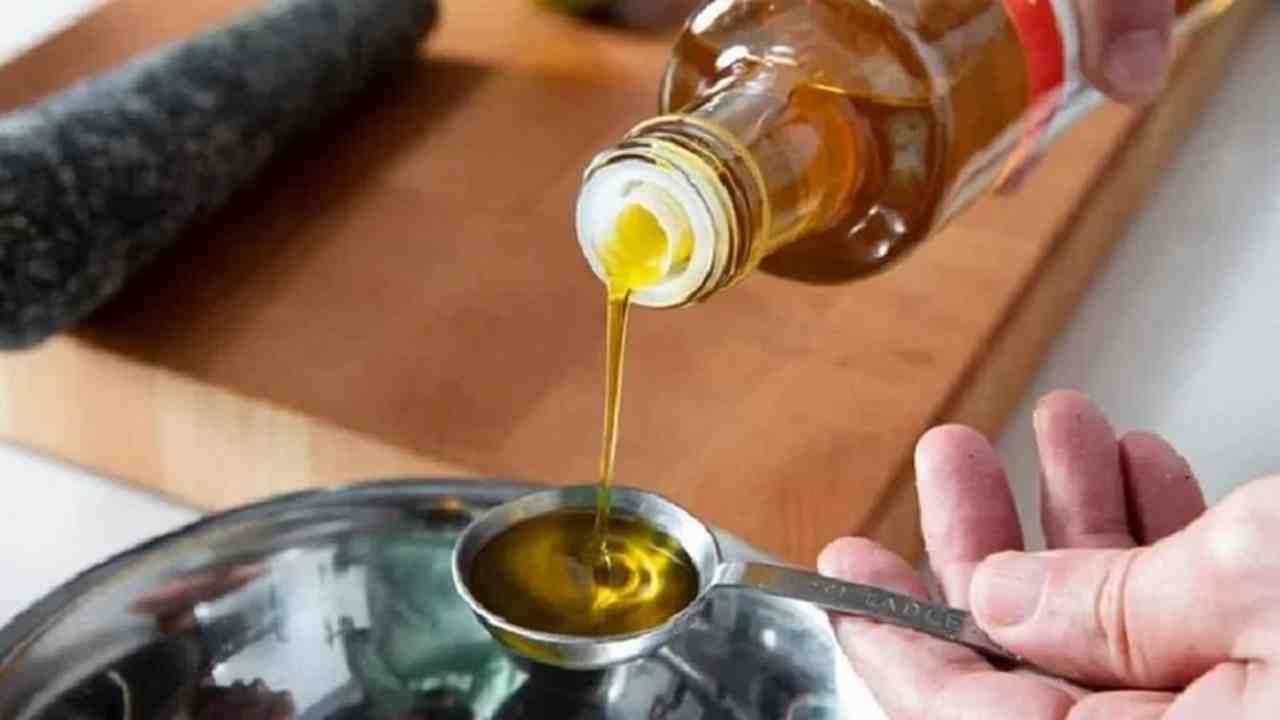 Edible oil
Navi Delhi: The rise in edible oil prices in the last few days has added to the worries of the common man. Against this backdrop, the central government has taken a big step to provide relief to the common man during the festive season. The government has reduced agricultural cess and customs duty on palm and sunflower oil. Earlier, the Ministry of Consumer Affairs, Food and Public Distribution had issued an order imposing stock limits on oil and oilseeds. The stock limit will remain in effect until March 31, 2022. States have been asked to issue orders and abide by them strictly.
As per the decision of the government, the tariff on crude palm oil has been reduced to 8.25% (before 24.75%), RBD palmolin to 19.25 (before 35.75), RBD palm oil to 19.25 (before 35.75), crude soybean oil to 5.5 (before 24.75).
The reduction in tariff on soybean oil was Rs 19.5 (before 35.75), crude sunflower oil was Rs 5.5 (before 24.75) and refined sunflower oil was Rs 19.25 (before 35.75). Is. Following the government's decision, edible oil could be cut by Rs 15.
The Central Board of Indirect Taxes and Customs (CBIC) said in a notification that the reduction in tariff will be effective from October 14 and will continue till March 31, 2022.
Import duty cut last month too
Customs duties on palm oil, soybean oil and sunflower oil were reduced on September 11 last month. The basic import duty on crude palm oil was reduced from 10 per cent to 2.5 per cent. The import duty on crude soybean oil and crude sunflower oil was also hiked from 7.5 per cent to 2.5 per cent.
Gadkari's special plan to reduce edible oil prices
A few days back, Union Minister Nitin Gadkari had said that the government was making efforts to reduce edible oil prices. India currently imports 65 per cent of its edible oil needs. The country has to spend Rs 1 lakh 40 thousand crore every year on these imports. On the one hand, the prices of edible oils are high in the country's consumer market, while on the other hand, domestic farmers who grow oilseeds are not getting good prices for their produce, Gadkari said.
To achieve India's goal of self-sufficiency in edible oil production, the country should move towards development on the lines of soybean seed most gene enhanced (GM) seeds. I have discussed with the Prime Minister (about GM seeds of soybeans) and I know that many people in the country oppose GM seeds of food crops. But we cannot stop the import of soybean oil from other countries extracted from GM soybeans, Gadkari said.
Related news:
Announcement of National Edible Oil Mission; Centre's big step to control edible oil prices
Inflation will take away the taste in your mouth; Edible oil became more expensive; Mustard prices will also go up
Despite the record production of mustard, edible oil is expensive and likely to increase further