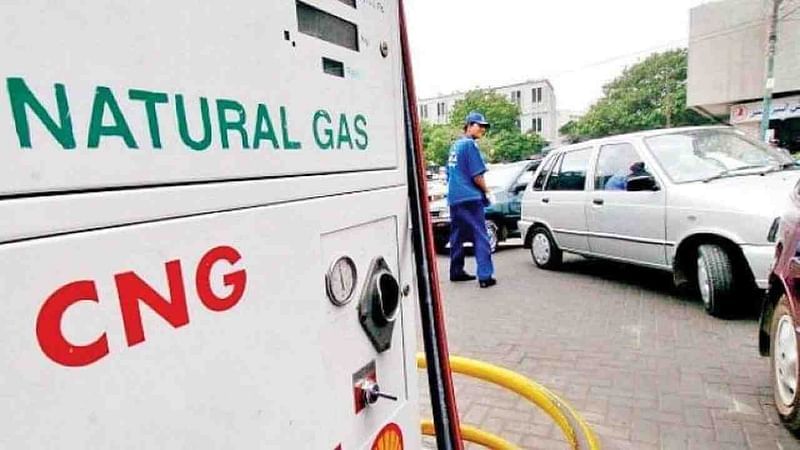 CNG
Mumbai: After Delhi, CNG and PNG rates have gone up in Mumbai. This is the second hike in October. Mahanagar Gas has hiked CNG and PNG prices by Rs 2.97 and Rs 1.29 per kg, respectively. The new rates are effective from midnight on 13 October 2021. Indraprastha Gas Limited (IGL) on Tuesday hiked CNG prices by Rs 2.28. Therefore, the price of CNG in Mumbai was Rs 57.54 per kg. The price of PNG was 33.93 / SCM.
The highest rate in nine years
Just two weeks ago, Mahanagar Gas had hiked the price of CNG by Rs 5.56 per kg (10.7%) and PNG by Rs 3.53 per SCM (11.6%). This increase in CNG rates has increased the cost burden on millions of auto and taxi drivers in Mumbai. Rising domestic pipeline gas prices will hurt housewives' budgets.
Earlier in July, Mahanagar Gas Limited had hiked the price of CNG by Rs 2.58 per kg and PNG by 55 paise in Mumbai. The increase in gas pipeline transportation costs has also increased operating costs and additional costs. This was due to the increase in gas prices, said Mahanagar Gas.
MGL announces the revised prices of CNG as ₹. 57.54/Kg and PNG ₹. 33.93/SCM in and around Mumbai w.e.f. midnight of 13th October, 2021.

— Mahanagar Gas Ltd. (@mahanagargas) October 13, 2021
Why CNG price hike?
According to the domestic gas policy, natural gas rates are reviewed every six months. Accordingly, the new gas rates were fixed on October 1. The previous administered rate was APM at 1. 1.79. These rates were increased from 1 October. Reliance Industries Ltd's KG-D6 and BP Plc deep-sea gas natural gas prices have also gone up since October. Therefore, prices of all types of gas are likely to increase by 10 to 11 per cent in the coming period.
What will be the result?
Most auto rickshaw drivers and taxi drivers in Mumbai use CNG fuel. In addition, BEST buses and many private vehicles also use CNG. This will also make public travel more expensive. The increased rates of CNG have caused intense resentment among the citizens.
Related news:
Inflation hits the first day of the month; Rise in the price of commercial LPG
Petrol Diesel Price Today: The biggest increase in petrol and diesel prices for the second day in a row, find out today's price
Crude oil prices hit three-year high
This thing is likely to become more expensive till Dussehra and Diwali; After petrol and diesel, another blow to 'Common Man'