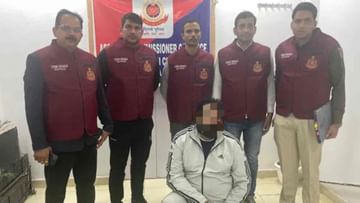 Another exciting incident from the capital Delhi! Rekha and Manprem were living together, but…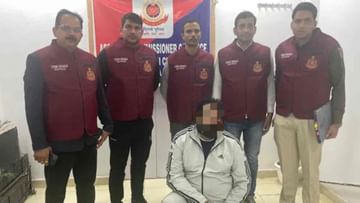 Another massacre in Delhi
Image Credit source: TV9 Marathi
Delhi: After the Shraddha murder case, another sensational case has come to light from Delhi. Another live-in partner killed his female co-habitant in Delhi. In this case, the accused has been arrested by the police from Punjab. Shockingly, like Aftab Punawala, the police suspect that the accused was intent on dismembering his live-in partner. But before that, the police caught the accused. Further investigation is currently being conducted in this matter.
According to a website, a 35-year-old woman was staying with her 16-year-old daughter in the live-in. It is known that the name of this woman is Rekha Rani. Her body was found in a house in Ganesh Nagar, Delhi. After that there was a sensation in the area.
Rekha's body and jaw were severely injured. Police said that Rekha's live-in partner Manpreet killed her and he has been arrested. Manpreet and Rekha were living together since 2015.
Manpreet was already married. He also had two children. So Rekha Rani had a daughter. Rekha and Manpreet were living together with Rekha's daughter. While living in Ganesh Nagar area, suddenly Manpreet hatched a plot to kill Rekha.
Manpreet secretly administered sleeping pills to Rekha's daughter on December 1. Seeing that she was fast asleep, he killed Rekha Rani. Manpreet also brought a knife to dismember Rekha's body just like Aftab Poonawal. But fearing that he might be trapped by Rekha's daughter, he runs away.
According to the police, the accused Manpreet has also been booked for murder and kidnapping. Now the police have registered a case under section 302 and 201 in this matter and further investigation is being done based on the complaint given by Rekha's daughter.
.