New Delhi: Who doesn't know about Ramayana serial? It was a popular serial that aired on television for the past 35 years. In the 80s-90s, Ramayana and Mahabharata serials were telecasted on television. Actor Arun Govil shined as Ram in this epic serial produced by Ramanand Sagar. The serial was so popular that it was rerun last time during the lockdown. It also became the most watched serial in the entertainment category in the world. Last April 16 at 9 pm, the Ramayana serial was watched by 7.7 crore people across the world, including India, which was a world record. Now Arun Goval is in the news again.
Arun Govil is a woman who bowed to his feet
A woman bows at the feet of actor Arun Govil, who played the role of Sri Rama, at the airport. Arun Govil, when he was at an airport recently, was greeted by a couple who approached him. In particular, a woman prostrated to him.

Ramanand Sagar Ji's Ramayana was released almost 35 years back… pic.twitter.com/IeyafnniVx

— Mr Sinha (@MrSinha_) September 30, 2022
Arun Govil draped a shawl over a woman
This is not the first time that people are respecting actor Arun Govil like this after playing the role of Rama. So Arun Govil, who accepted this naturally, put a shalya with Sri Rama's name printed on the woman's neck. At first she refuses to accept the garment, but later on being forced by Govil to take the garment, fold it and press it to her eyes with devotion.
Kudos to Arun Govil
Also Read: Snake Dance Video: Women dance in front of snake catchers! This is a miracle of God, people!
Netizens appreciate the viral video
Now this video is circulating on social media. Dr. The video was tweeted by an IAS officer named Sushmita Mishra and was re-tweeted by Arun Govil himself on his Twitter account. Netizens are also emotional after seeing the video which has already received countless likes. The video has collected over 4.65 lakh views and over 21,000 likes. More than 4,500 users reshared the post.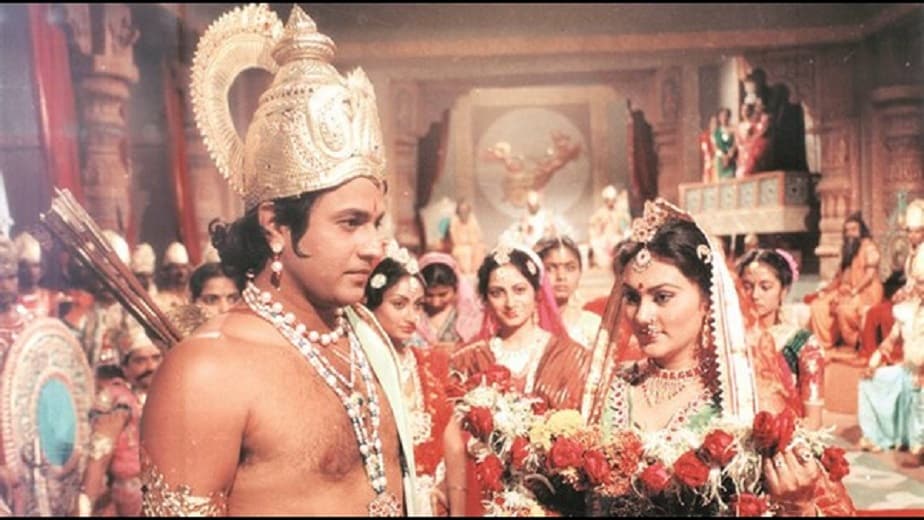 Ramayana serial
A series that has written many records
The TV series Ramayana, written, produced and directed by Ramanand Sagar, first aired on television in 1987 and has acquired cult status over the years. In 2020, during the COVID-19 lockdown, the show was re-aired after 33 years and set a world record by becoming the most watched entertainment show globally.
Also Read: Navaratri Special: This temple's idol, wall, floor are all decorated with 8 crore rupee notes!
A tribute to the heroes of Ramayana
Ramayana featured many famous stars. Actress Deepika Chikilia played the role of Sita, Dara Singh played the role of Hanuman, Arvind Trivedi played the role of Ravana, Lalitha Pawar played the role of Manthara and Vijay Arora played the role of Indrajit. Everyone was called and respected by the same name by the fans.
Read breaking news first in News 18 Kannada. Get daily fresh news, live news update on Believer News 18 in Kannada
.